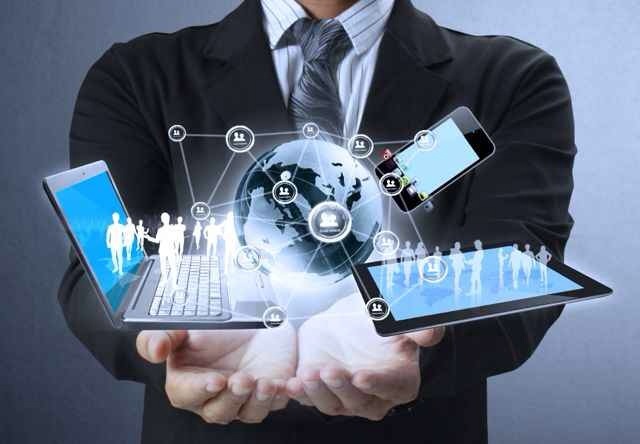 Focusing on your audience and trying to build a community that will support their experience and engagement with your brand is only one side of the coin. Your internal customers, your employees and the way they are connected to each other are as important.
If you thought building a digital community for your audience improved your marketing efforts, think how an internal communications app would increase the productivity in your office.
Community isn't a focus group
When creating a community for your employees you should stop thinking about focus groups or daily meetings. Having an hour long meeting where managers of different departments present their weekly numbers isn't a community.
The goal of building healthy internal communications is to encourage innovation and increase engagement among your employees. According to a 5 year study carried by the professor at the ESPC (Europe School of Business) Isaac Getz when it comes to employee engagement:
• Only a quarter of your employees are engaging on daily basis
• Slightly less than two thirds aren't engaged
• A whooping 15% of your workforce is disengaged
Change your corporate culture
In order to increase employee engagement companies need to rethink their corporate culture from the department of human resources.
Start by:
• 1. Giving your employees the chance to express themselves. Your company's culture should empower your employees and give them the chance to build their own voice. This will increase loyalty and evoke innovation.
•2. Building a communication channel that will unify the view of your perfect customer- Using an internal communications app whose functionalities offer what your workforce is looking for and that match their habits, is the first step of implementation you need to undertake.
• 3. Connecting the people with the resources they need having objectives in mind. Use that same internal communications app to connect people in your company that are in charge of different resources, this will result in an increase in productivity and efficiency.
The benefits of building a solid internal communications platform
Working in a dynamic business environment involves having to keep an eye on the industry trends and constantly having to find ways to improve your presence in relation to other companies.
According to a research made by PulsePoint and the Economist Intelligence Unit, companies with a healthy internal communication are known for:
• Generating new product ideas – When companies carry out studies on customer's communities the data they gather usually tells them how to improve their offer. That same principle can be applied for internal communities in the work place. Your own employees could have great ideas.
• Having more effective marketing and sales teams – Having a good marketing and sales department is the result of team effort.
• Having executives that blend with the rest of the team – Your executives become advocates of the internal social engagement, and they increase their knowledge about the daily operations of your company.
• Having brand building as part of the routine – Core values are transferred among employees easier than ever, and they're updated on a more regular basis.
With 3D Issue's App platform you can create the perfect internal communication app to help you keep every employee engaged with your business.