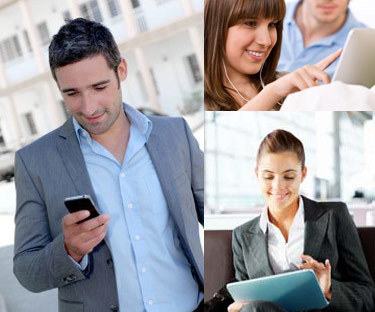 With the frequency of browsing on tablet and smartphone devices having an interactive digital version of a print magazine is a widespread practice.
With digital publishing software all the features are geared around user experience, so you can rest assured your reader will have a beautiful visual reading experience. With the options to also appeal to their other senses like hearing and touch the impact the interactive features can have is unparalleled. Being able to watch video, animations, click links and type in comments are a few of the intelligent ways to interweave the reader, publisher relationship through interactivity.
Has your magazine got the content your audience wants?
Ask yourself: are you making content that should be shared, that's easy to share, and can you track how it's being shared?
The communications industry now allows us to create content in a more meaningful way, as there is more data available about human behavior than ever before in history.
Having an online interactive magazine allows you to track reader behavior. See what pages people are spending more time on, see what links they are clicking, which videos they are watching and so on.
We are all aware of the changes with media in the publishing business. Media, communications and advertising are rapidly evolving. We are also constantly experimenting with storytelling. Try collating your digital magazines, past and current issues along with all your other web content in Hub for a unique reading experience for your audience.
Strive to please your target audience.
Gain insights into the culture of today, consider, the interlinking of content creation, technology, social analysis, influencer relations and community building. These elements can play into the interactive magazines you create. What you create can be shared, and should be shared, think of these opportunities at the creation stage and your publication can gain wings.
Social and digital technologies are really changing the ways people do business. See an example here of the interactive features a magazine can have. See here how you can aggregrate all your web content in a Hub.
For more information contact info@3dissue.com
By Audrey Henry