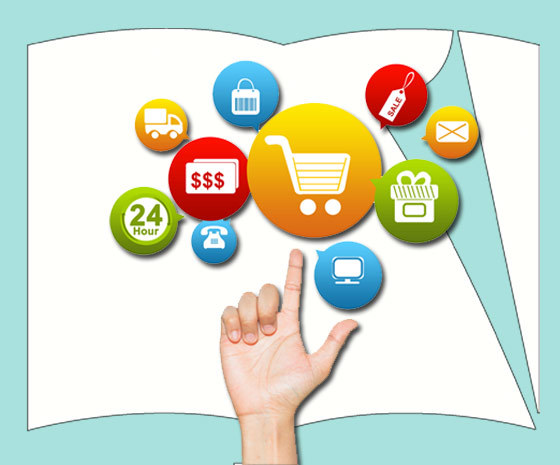 Creating eBooks for promotional material is something marketers rate high on their content marketing list of strategies. Adding interactivity heightens the experience and prolongs reader engagement.
Make goods or services more attractive to existing and future prospects.
Literature accompanying promotional items can now be digitized as an eBook, this eBook can take on the guise of an information newsletter, an eBrochure, a flipbook, an online magazine, or anything you like really.
Once you have a PDF you can create any type of digital publication using eBook software from a good supplier like 3D Issue Publishing Suite which caters for all publishing and marketing needs. Their software offers a comprehensive solution for whatever your content is. It enables you to create premium digitized material that can reach all devices and platforms ensuring your material reaches the widest audience possible. Ever click on a link and you get an error message? Well fear not if you create with 3D Issue eBook software you interactive publication will be totally accessible across online channels. The app solution side of the eBook software is another advantage that caters to the mobile market.

Interactive eBook features: Video, Shopping cart:
Sales promotions in the form of special offers, where prize promotions, free and reduced price offers, sample, voucher, coupon promotions all can be integrated in the design of the eBook catalog. Going one step further you can add interactivity here by showing promotional videos on your products and offers and embedding these videos on the appropriate pages. Adding the shopping cart feature means easy access to payment. A reader now can have the option to buy from the eBook.
Kaszazz an Australian company is a card making and scrap booking supplies specialist. They specializes in paper art supplies such as textured card stock, paper, rubber stamps, ink pads, tools and embellishments. See their eBook catalog by clicking the image below to launch the publication on whatever device you are viewing from. On page 11 see the shopping cart feature.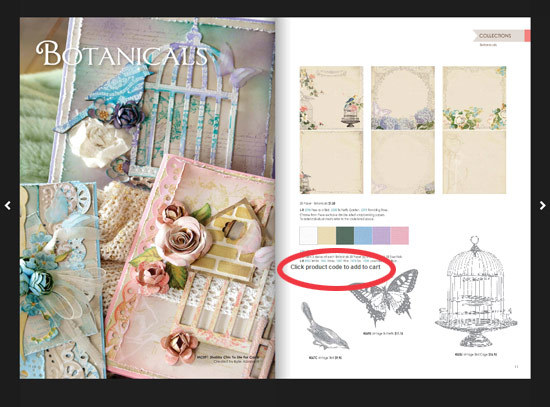 This shopping cart feature you just saw is a popular choice for retailers, as making the path to purchase as simple and easy to access for customers is their top priority.
If you have any questions or would like some more information simply contact info@3dissue.com.
By Audrey Henry