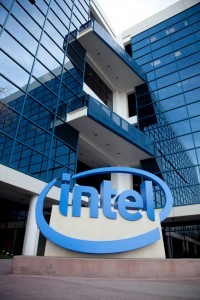 We recently blogged about how Intel were refocusing their sights on the Mobile segment and it appeared at that stage that their new processors were to be aimed at Tablets and Cell phones, so surprisingly as reported on Engadget today it has emerged that the latest proposition from Intel and Manufacturer Asus is an 'Ultra-Book' which it would appear is an effort to resurrect the netbook in a no compromise effort at mobile computing.
The ultra-book will launch in time for the holiday shopping season and sees a second new leaf from Asus who were the big player back when netbooks were taking off, (if you could call it that?) Asus basically produced a line of successful netbooks at that time.
Asus are also in the news this week with the launch of the PadFone -watch out Asus Apple might just lash out at that name! which it seems is a mix of the Motorola Atrix with a splash of real computer manufacturing. (Not that Moto haven't played their role from time to time, remember when the Idea of an Apple computer with an Intel was odd?)
So what exactly will make a difference this time around for the Ultra book as opposed to the Netbook? Well the better spec of processor from the start and also the backing of Intel and a full commitment from Marketing at Intel too which can be very persuasive.
The new netbooks..I mean Ultrabooks! promise 10 hours of battery life and a sub $1000 price tag which could amount to a nice proposition for those who still like to use a keyboard and not compromise on power. Whether this will amount to a success will remain to be seen, but one thing is for sure if Intel are giving it the full push of its marketing prowess then this might be one to watch.


By 3D Issue