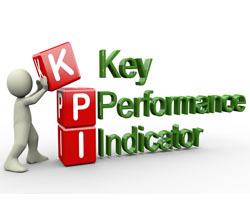 The success of a digital magazine is highly dependent on whether it satisfies the requirements of the audience it is intended for. A common oversight when starting out in digital publishing is the analytics and tracking. Marketers may spend a high proportion of time developing and enhancing the publication for digital viewing yet it is what happens next that is of vital importance.
It is one of the key benefits of digital: Tracking. A digital edition can be fully tracked and analysed in terms of measuring performance against the original aims, objectives and goals set. Tracking is somewhat challenging for print editions, if a reader picks up a printed catalog   passes the copy on to a friend and that friend purchases from the digital catalog, the buyer journey and referral information is difficult to understand. At what point did the referrer pass the catalog  on to the friend? How long did the purchaser have the catalog  before making the decision to buy? If the publication was a digital version then this data would be easy to obtain.
These customer insights that can be gained from digital magazine analytics are what can help you build on and develop both the strengths and weaknesses of your digital edition.


Ensure when creating a digital edition that you have appropriate reader analytics set up and ready. Once you are set up with the tracking make a note of the key performance indicators of the digital edition, what data will be important to measure? How will you determine how successful the digital edition has been? For some success may be determined by the number of purchases from a digital brichure or catalog, for others it may be the percent of new readers and referral readers from a digital newsletter.
The amount of data that can be extracted from magazine reader analytics can be huge. So our advice:
•  Ensure the tracking is set up in your digital edition before it is released
•  Determine the KPIs (Key Performance Indicators for your digital edition
•  Act on the results and modify your future editions using these customer insights
•  Keep learning from these insights and adapt to change
By 3D Issue