Customer Acquisition was named as the primary objective by 62.2% of B2B Marketers last year, whilst customer retention was the primary objective or just 20.6%.  A very interesting infographic has been published by social media marketing platform Flowtown. The figures certainly speak for themselves and highlight the importance and value of a business' existing customers.
The infographic shows that it is 6 – 7 times more costly to acquire a new customer than it is to retain an existing customer, and that profits could increase from 5% to 95% by boosting customer retention rates by as little as 5%.
Here is the infographic by Flowtown: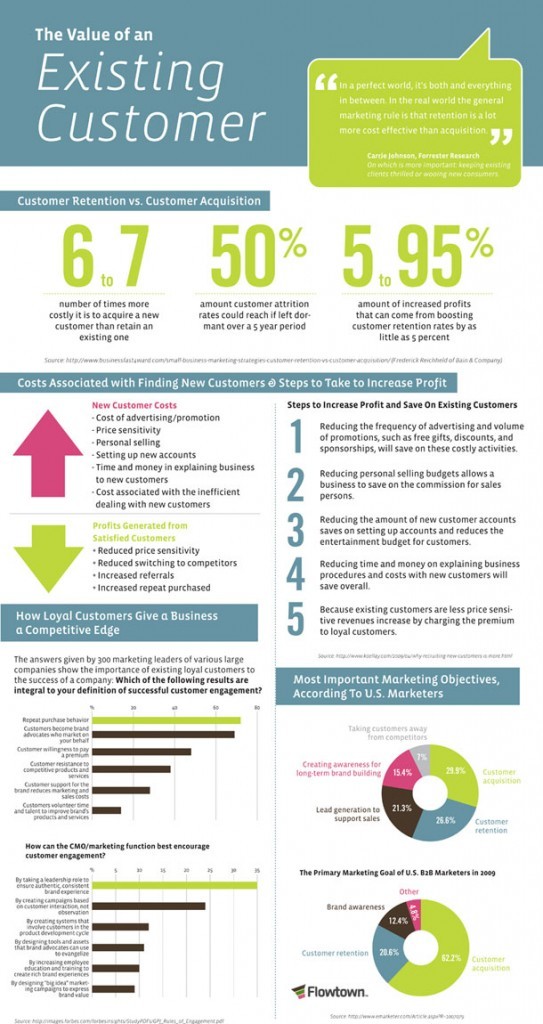 Communication is vital to keep existing customers happy. Many of our customers create monthly digital newsletters as a way to keep in touch with their customers and as a way of communicating valuable news and information. The digital newsletter can be viewed, shared, downloaded as an offline edition and saved for future reference. Why not try creating your own digital newsletter today.

By 3D Issue