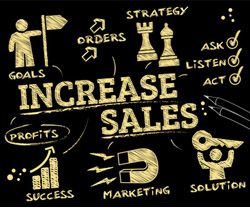 You're already familiar with some innovative revenue streams you can use to increase your sales through your digital catalog, so it's probably the best time to see what makes this type of publication so successful when it comes to client acquisition.
Multimedia is important
Although online retail has its perks, it can prove to be tough to convert your audience into customers because of the very nature of the product you're selling. Some people use the internet only to research products they will later buy at their local store.
To avoid this you should start thinking out of the box and present the product under a whole new light in your digital catalog. Add a video to your product description to increase conversion rate and consider writing a detailed specification box as well as adding a picture or two. This will not only increase your sales, but it will increase your brand recognition based on your content marketing strategy.
Internal link building
Don't confuse this with black hat link building strategies where you buy links from "authority" websites or private blog networks. You just need to perceive your digital catalog as a hub where all of your other marketing channels work as one.
That's why you should always link to your website, online shop, social media pages and any other promotional source you use. By doing this you increase your sales and build an environment where your customers feel like he can get every piece of information he requires before making a purchase.
Call to action button
You can't even imagine the number of digital catalogs out there that will require you to spend browsing at least ten minutes before you can make an actual purchase. If you want to increase your sales, you should implement a clear call to action, most preferably in the form of a button.
It's a good practice to position the button just next to the most important content on the page or even better, optimize your video so it has a call to action button at the end of it. This way you have both added a video to your digital catalog and managed to optimize it for a higher sales conversion rate.
Digital catalogs are one of the few tools that can easily implement all three techniques at once without forcing content down the throat of your readers.
Remember, they opened your catalog because they are interested in your products and want to make a purchase, so providing detailed information using multimedia elements can only increase their chances of converting.
Before you start implementing any of these strategies on your digital catalog take into account though, that the design should always be top notch. Make sure that whether you're using a home based designer or a freelancer, your digital publishing tool of choice is capable of offering all you need to create a high-quality digital catalog that would allow you to get the results you're looking for.