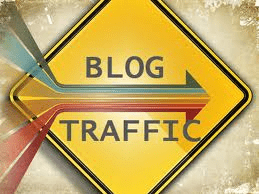 A recent article reporting on data collected from Benchmark which analysed 7000 company respondents, has proved that blogging significantly drives traffic.
Here are some of the key facts and figures from Marketing experts hubspot
•  Researchers found that companies publishing 15 or more blog articles a month generate five times more traffic  to their site than companies that don't blog at all. Companies that blog 9-15 times per month can still generate three times more traffic than companies that don't blog.
•  The results of the study found companies to see up to 45% increase in traffic when they increased the number of published blog posts from 11-20 articles to 21-50 articles per month.
•  B2C companies were found to increase their website traffic by a huge 59% after increasing the total published blog articles from 100 to 200.
•  When it comes to increasing the number of leads companies that published more than 200 blog articles generated 5 times more leads than those who had 10 or less
•  Companies that increase the number of blog posts from 3-5 per month to 6-8 per month almost doubled their monthly lead count so making even small changes can have a huge reward.

•  The results found that social media sites also play an important role.  Companies with 51 to 100 Twitter followers were found to generate 106% more traffic than those with 25 or fewer followers. Facebook was found to be just as successful whereby companies reaching 1,000 Facebook likes gained a 185% increase in web traffic.
Image is from these nice folks here.

By 3D Issue