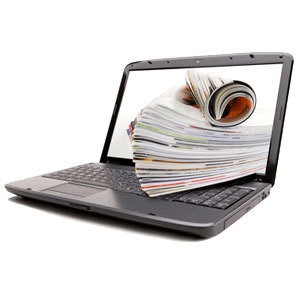 If you are looking at ways to get more readers and subscribers to your digital edition here are some tactics and key points you should keep in mind:-
-By using the Google analytics tool and tracking your content, you will know which articles or features were most popular and shared among your readers. Creating a content with proven track record will encourage the readers to read and share among others thereby increasing distribution.
-Creating and maintaining a subscriber list will let your readers opt in, keep their details up to date and specify topics of interest. Also, adding a subscriber button to your publication, would allow new readers to sign up for digital copies.
-Get social by creating accounts in the social media sites were you will help keep readers engaged with new and relevant news, tips and tricks.
-Add the share option to allow your readers to share them on to the social media sites and let more people know about your publication.

-Add your publication to your digital archive, this would allow the readers of future and older publications have access to the present edition.
-Engage readers of your digital edition by providing them with enticing offers, content or promotions like competitions this would also generate more circulation.
-Provide the readers with the download option to download the edition to their device and take it with them on the go.
-Ensure that the SEO are completed and maintained with effective keywords in the title, description and keywords section. This would allow the readers to find your publication more easily and quickly online.
Image is from the nice folks here.
By 3D Issue