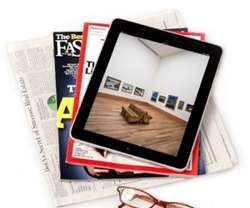 If you are looking to secure budget to invest in your marketing team's digital publishing effort, this quick reference list should get you started in the right direction. The following points will help grab your boss's attention and get him or her on board!
Key Performance Indicators
The top question your boss will have is what the ROI of this investment will be. Why should they invest in a solution? Tracking is key here and digital publishing solutions make this easy for you. Track-able call to actions, reach, user journeys and conversion rates are the numbers that your boss will be interested in.
Cost
'What is it going to cost me?'. digital publishing solutions now often offer companies a number of different types of buy options. Be sure to have the information to hand – monthly and lifetime options as well as any set up fees, equipment or training costs. Remember different solutions vary in what is and isn't included so have the options to hand.
Training and Resource requirements
Again, this can vary greatly on the solution so be sure to compare different options and see what would be best for your company. Is additional, specialised training required such as coding? Many service providers offer training videos or web sessions to keep costs for you low, so have this information available.
Case Studies
Your boss will be interested to hear how similar businesses utilize digital publishing and of course their results. Ask digital publishing software providers to help you with this, do they have references? can they provide data to help you convince your boss that the investment will reap the benefits?
Competitive Advantage
How will the investment in an in-house Digital Publishing platform give you a competitive advantage? What will it enable you to offer your target market and customers that your competitors cannot? Perhaps it's data, perhaps it's about broadening reach, or perhaps it's providing your audience with information faster and accessible on multiple devices.
Now, if you are ready to give the in-house digital publishing a try, you can do so by requesting a demo of our complete digital publishing suit that includes apps, flipbooks and hubs, or by trying one of our products individually.
By Hannah Kelly