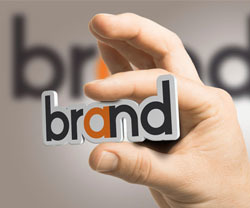 Online reputation management is nowadays one of the most important elements every digital marketing agency offers. In a world where a bad SEO approach or a negative review on Yelp can mean the end of your business you need to pay especial attention to your brand image and try to keep improving it.
For all the marketers out there that have or are going to establish some type of a brand building strategy, here are the biggest dos and don'ts:
DOS
Be Consistent & Up To Date – Whatever you're doing, be it publishing content, creating a banner ad or even writing your weekly newsletter, always be consistent with the message you're trying to deliver, the voice you've already built, the story you're promoting, and the value you offer.
Provide Value – This is something we repeat over and over again, customers will rarely connect with a brand that doesn't provide value. Your product or service has a certain functionality, but if you don't communicate with your audience and show them that additional value you offer, they won't see any difference between you and your competitors.
Build Trust Flow – Trust Flow is one of the most important metrics when addressing the overall quality of a business website. On the non-technical side, these are some of the things you can do to improve your trust:
• Publish reviews from your customer base on your website
• Answer your audience questions on your marketing channels
• Have a detailed about or info page as a part of your website
• A good customer support is a must
Organize Events – Show your audience you care about them by organizing local events or online webinars where you'll give away some freebies or discounts for your offer, just make sure you connect everything with your brand.
Connect with your audience – Make it easy for your customers to get in contact with your brand. Keep them inform about your latest news, your latest posts and promotions. Build a platform where they can have access to everything in just one place and make them part of it.
DONT'S
Don't Publish Repetitive Information – Only 30% of the content published on the Internet is unique. Besides, it may be hard for your brand to promote innovative information on your blog on regular basis. If that's the case, there are tools in the market that will help you offer new content to your audience regularly without you having to create it.
Don't be just another brick in the wall – Always try to publish the content that your audience is looking for. The average reader is tired of going through tons of repetitive information to find what they need. Offer them something different and make it easy for them to reach it, they'll appreciate it.
Don't Avoid Your Audience – When someone comments on your latest infographic try to provide an insightful answer. It will show you care.
Don't forget to practice what you preach – If you're a company offering a certain product that you know how to assemble and yet lack any practical knowledge about it, try hiring an expert on the topic so it will provide insightful information not only to your users but also to your marketing and sales teams.
Don't forget mobile – Smartphones and tablets are the new go-to platforms when people are looking for information. Today it's more important than ever to have an app. It will give your customers a direct point of contact with your brand and will keep you always in their mind.
If you are interested in learning more about this subject and how you can achieve better results building a brand online with a Hub, an App or a Flipbook, send us an email to info@3dissue.com.