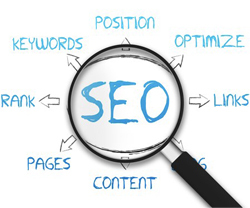 Having a digital magazine doesn't mean you should forget about the importance of other popular marketing strategies such as SEO.
Yes, content is important, and that's one of the main reasons why you've started a digital magazine, but optimizing your content so it gets discovered is as important as the content itself.
That's when SEO comes into play. SEO is not just something that you can apply to a website or a blog. Digital magazines and publications can be optimized for search engines too.
Let's see how you can improve your digital magazine's SEO.
Choose a Software that allows SEO Optimization
One of the things you should always check when choosing a software to publish your digital magazine is if it offers SEO optimization.
It's easy to forget about this feature while looking at other capabilities like video, image gallery, animations, music, links etc. but believe me, SEO optimization is something you don't want to miss.
Fill in the "publication title", "publication description" and "keywords" related to your magazine and the software will do the rest.
The title of your publication will probably be the name of your magazine.
The description will tell the user what the magazine is about. Keep it short and to the point and try to include the keywords you want to rank for while sounding natural.
In the keywords field enter the main keywords that can be associated to your magazine. It's advisable not to use more than 10.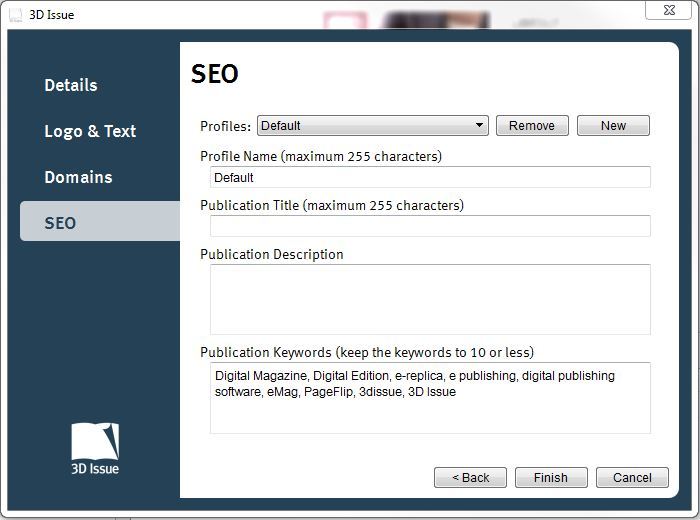 Although it's true that if you don't fill in the description or the keywords fields Google will now do it for you when is indexing your magazine, it's better to have control over it.
Google uses its algorithm to go over your publication and if you haven't set up these fields yourself, it will decide the description and keywords that fit your magazine best based on its content. As a result your magazine could end up with a set of keywords that have nothing to do with what you had in mind.
Links, Links and more Links
Although linking was much more popular years ago, it's still one of the main things Google looks at when determining the relevancy of a digital resource.
If you have the chance try to create some inbound links directed to your magazine, but do it fairly and from trustworthy websites. The last thing you want to do is end up being penalized by Google because of dodgy practices.
Think about your partners and suppliers, people and companies that are part of your industry and that have an audience that will also be interested in your magazine.
Use the power of social media and share your digital magazine through your accounts too, that will help you get noticed and generate outbound links.
One of the great things of having a digital magazine as part of your marketing strategy is that not only can you gain traction and reach a wider audience with high quality content, but that with a good SEO optimization, you can also improve your ranking and visibility on search.
For more information you can contact us at info@3dissue.com.