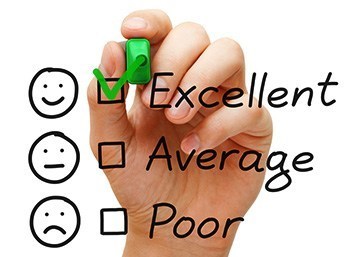 The one thing nearly every company or business owner has in common is the constant need to improve customer experience. Customers are the heart and soul of every business, without them effectively there would be no company.
Today's blog focuses on how to improve customer experience. With 64,5000,000 results online on "how to improve customer experience", we know people are continually searching for ways to improve upon their customer experience.
If a customer has a bad experience they are more reluctant to return, to avoid this:
• Make it easier for customers to reach you
• Take time to read reviews (Good & bad, you can improve by reading critic reviews.)
• Engage with customers through the use of social media
• Show your gratitude and appreciation through the use of discounts and greeting cards
• Get personal by showing you care about your customers, send birthday, anniversary greetings or even remember their preferences, encouraging them to return
• Keep updated on the latest technology, with constant technological advances you must ensure you are aware of the latest technology in order to keep up with your customers and the direction they are headed
• Ask! In order to ensure your customers are happy and benefiting from what you do is to simply ask. By asking your customers what they want and how they want it you can then put effective plans in place in order to reinforce their opinions
Making it easier for your customers to reach you is a key technique. If your customer cannot reach you or finds it difficult to find a way to contact you they may not come back or recommend you.
Webpages are not the main point of contact for many companies anymore, a number of businesses have moved on in the digital era by creating an app. With an app companies have the opportunity to provide their customers with all the information they may need in one place and at the touch of a button.
A local hairdresser can create an app in order to provide their clients with a variety of information such as opening times, products for sale, photo gallery, contact details and even services offered. In doing so the owner has full control over what information is being issued to customers and that the information is correct.
Having a personal app for your business can increase sales and customer base, when searching online some businesses can be lost and information on particular businesses can be hard to find. With the creation of an app you can simply download it and be constantly updated with any relevant news they may have.
If you wish to get started today and create your very own app for your business but aren't sure where to look then look no further, 3D Issue apps is the one stop for you. With 80% of your audience now choosing apps over mobile browsers it is definitely the time to move forward and join the app world.
With 3D Issue you can create your app within minutes and without any coding or technical skills needed.
There are numerous benefits in choosing 3D Issue as your app solution, the cross-platform aspect and auto-updating content aspect are just two reasons why you should choose 3D Issue apps.
Check out these samples created using the 3D Issue app software.
Thank you for taking your time to read today's blog. We hope it was beneficial to you, if you have any further questions please contact our support team who are on hand to help out.