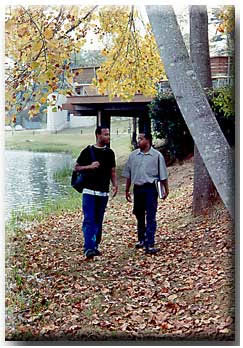 For decades schools have made college recruiting an art form. From slick marketing packages to the ultimate campus visit, there are seemingly endless ways to entice new students to enrol these days. Nowadays, admissions teams have a whole new set of tricks, thanks to technology developments, social media, and good old-fashioned ingenuity.
State of the art digital publications can be brought to life with video and embedded audio files, can contain photo galleries, can bring in videos from YouTube and can reach the reader across all mobile platforms, or even through leading App stores. The documents produced can integrate social media, page bookmarking, keyword search, reader stats and much more.
Short films and viral videos: Alumni filmmakers and students often create viral videos or short films that share what's great about their alma mater, bringing new students to campus. These movies can now be embedded within a prospectus or a college magazine.
One-on-one connections: With social media, admissions officers are able to offer one-on-one connections with potential students, letting them know how important they are and that they should apply. Many digital publishing solutions can output publications to a Facebook App so the documents can be viewed within the fan page.

Podcasts: Colleges often share a series of podcasts featuring faculty members and undergraduates that prospective applicants to listen to and explore what the college has to offer. These files can be embedded within handbooks and prospectus to showcase new research, to get an understanding about why course X at your college is better than another college.
Student-led photos: Schools used to just take photos of campus and put them on their website, but now, they can   insert  photo galleries in their marketing collateral and tagging to encourage students to take the lead and share their own photos.
Facebook : These days, college Facebook pages often turn into Q&A forums during admissions season, allowing students to ask questions about the school. All digital publications can be viewed through the Facebook page and articles within the documents can be viewed and shared across  several  other social networks.
Virtual college fairs: Some students simply don't have time to visit with admissions representatives in person, so many colleges are offering virtual college fairs to make it easier and attract more students. These tours can be viewed within viewbooks and shared across tablet and mobile platforms.
Mobile apps: In addition to mobile sites, some schools have taken it a step further and created mobile apps that students can take on the go to explore their schools. All related recruitment documents can be made available to the students through the world's largest app stores using college branded apps.
By Linda Daly