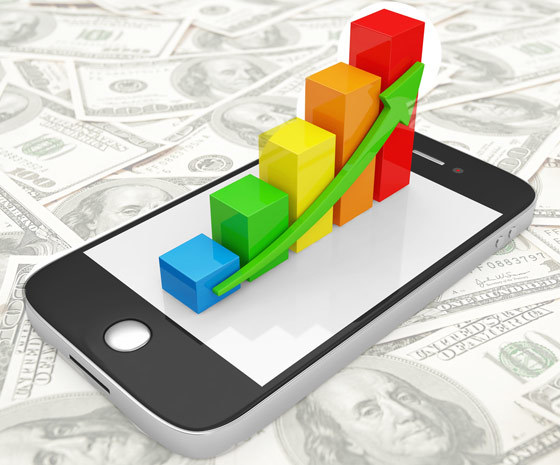 As we have reached the end of the first quarter of 2015 companies are reviewing their figures for this segment of the year and one common thread they are sighting throughout is the importance of mobile.
In today's blog, I will examine the above statement in more detail, give examples of large corporate companies and the effects mobile usage has had on them, also I will cover effective ways that you can join the mobile revolution and make your content android and iOS friendly.
Yahoo
Firstly I will look at the web portal, search engine, mail and news service; Yahoo. Commonly know as one most popular sites in the United States; roughly 700 million people visit Yahoo websites every month in over 30 languages.
Yahoo has seen the biggest advances in traffic and usage to their mobile sector.
Forbes report that in their pre-earnings note, Yahoo's mobile platform will drive its revenue growth going forward. In Q1, Yahoo's mobile revenue was $234 million, up from $145 million in Q1 2014, an increase of 61% year over year.
Yahoo's Mobile ads compared to their desktop advertising:
Mobile revenue grew by 61.4% to $234 million, while PC ads revenue declined by 1.6% to $873 million.
Obviously a larger volume of people are accessing yahoo's content from mobile devices. Reported articles suggest the same trend effected Google in the first quarter of this year also.
Google
Google's increased mobile traffic is having a negative impact on profits.
Google's advertising revenue was affected by users visiting their site on mobile devices, where advert rates are normally lower. Google charges more for adverts that appear on desktop but with recent finding we might expect to see an increase in mobile ads to correspond with traffic in this area.
Overall we all may begin to see more ads appear in our mobile browsing as companies are measuring data and putting advertising revenue in these popular internet browsing sections.
Create mobile-friendly content

To help prepare your content for mobile traffic by creating digital publications, content hubs and mobile apps with 3D Issue. Ensure your content marketing efforts are effective across all smartphone and iOS devices. Email us today for more information at info@3dissue.com.
By Audrey Henry