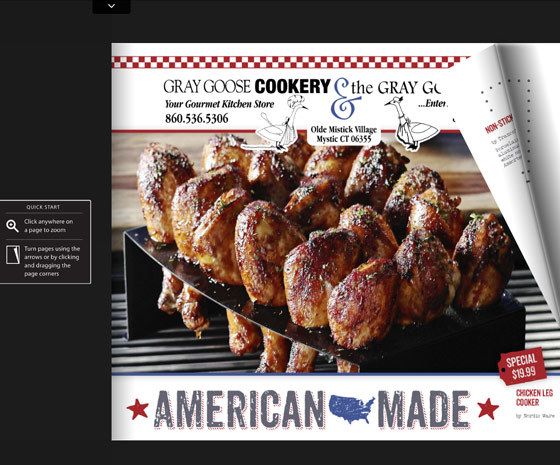 Have you any form of online page flip content to engage your audience? Perhaps ask yourself; what content you are creating to market your products or services? Consider if a HTML5 page flip magazine, newsletter, brochure or flipbook could work in your content marketing plan.
New and exciting advances in marketing and publishing are increasingly on the horizon. The creation of digital page flip publications still remains a marketing strategy staple. Vast varying types of consumers can be reached through these means, once an ePublication is added to a website, sent in email campaigns or sent socially. You can create an app that will help you reach out to that ever growing mobile market also. Gaining web traffic, prospects, leads and sales through the publication is what our clients are discovering is working for them. As a content marketing initiative, the power of the HTML5 page flip magazine can't be ignored.
A HTML5 flipbook can have many great features to enhance the brand identity of a business, that simply isn't possible in printed versions. Some of these features are detailed below:
1. Add social networking icons of the sites you are active on to your publication: In the Gray Goose digital brochure on the back page they have added a facebook icon that leads directly to the Gray Goose Facebook page.
Click on the image below to see this feature.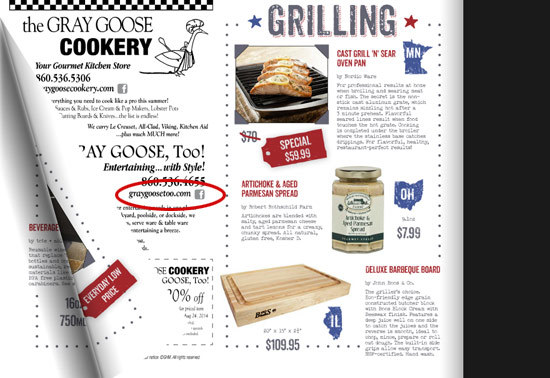 2. Customizable pre loader: This feature comprises the ability of having the company logo appear first on screen as the magazine loads. See a tutorial video on how easy it is to install your own custom pre loader.
3. Add web links: What your ePublication should be doing is giving potential clients more information about your business and the products and services you offer. Your content should in a helpful, unique manor convey the benefits it has, while also commenting on associated industry trends. Offer web links throughout the publication to relevant pages on your website where more information, links to buy or a blog about a specific products are available. See a video tutorial on how to add weblinks.
Click on the image below to launch the page flip publication.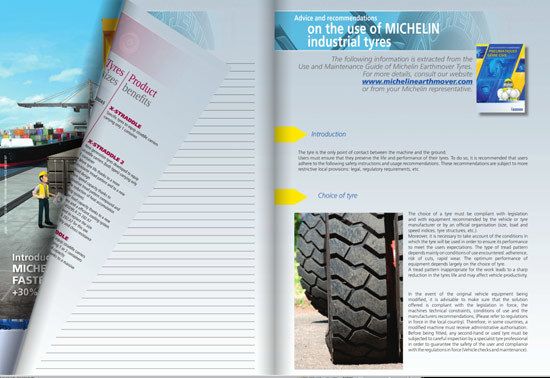 4. HTML5 Animations: Incorporating a little animation throughout your page flip publication can really add that extra element that can spark reader engagement. See a tutorial video here on how to add HTML5 animation.
If you would have a PDF and would like to create a HTML5 page flip publication simply email info@3dissue.com for some expert advice on how to get started.
By Audrey Henry