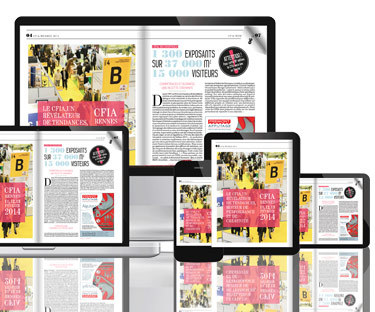 Creating HTML5 eBooks capable of communicating across all devices are advised for businesses to reach maximum retail and growth potential.
Tomorrows retail world sees devices and systems with mobile consumers in mind. Companies are gearing their marketing efforts towards these areas. Mobile potential progression sees marketing strategies rushing to meet content demands. Thus content Hubs, eBooks, flip books and digital magazines are all being created with mobile and tablet users in mind.
A key principle we must understand is giving shoppers a detailed visual retail experience is foremost. Including a HTML5 animation, (please click to see it in action) would be a good feature to include in a publication.
These days, in the competition between online sales, retailers need to look further than just the traditional marketing plans.
Ok, so we have informed you on the importance of mobile optimized editions. Now how about reaching your audience on all other computers and tablets too. With 3D Issue the eBooks you create can be viewed on all devices. From iOS to android, to laptop and eReader. Now that you know you can reach a wide population with your content the next step is actually trying out the software.
1. Get your PDF, MP4, SWF, GIF, HTML5 files ready. It's not necessary that you use all of these, but if you like lots of interactivity then it is possible to add them all.
2. Install the software on your desktop, laptop, PC or Mac.
3. Import the PDF
4. Add interactivity
5. Click Build
6. Share and distribute your eBook.
If you have any questions or would like for more information simply contact info@3dissue.com.
 
By Audrey Henry