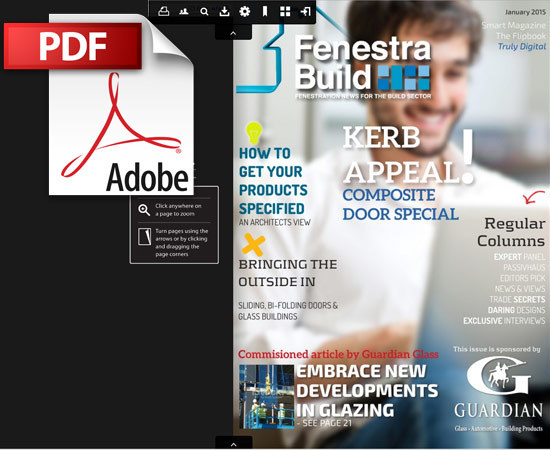 Are you baffled by HTML5 digital publishing? Do you need to understand the fundamentals involved?
In today's blog, I will explain all you need to know to publish HTML5 eMagazines, newsletters and eBooks and more. To begin please view this informative video detailing the basics in an easy to follow manner.
You will need a specially designed digital publishing software like 3D Issue to create HTML5 versions of your publications.
An HTML5 version can be opened in any web browser, from Firefox, Internet Explorer, Safari to Chrome. In the past Flash was the way to create interactive flipbooks and is still widely used, however, with the introduction of the iPad Flash was not supported and so HTML5 was favored by many.
See a sample below of a HTML5 digital publication, click on the image to launch the publication on any device from iPad to Android. See how the Fenestra Build magazine for January 2015 has incorporated lots of interactive HTML5 animations starting on the front cover and working right through the publication.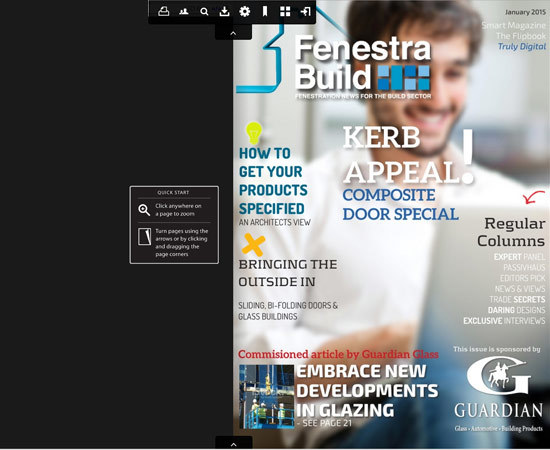 See how the "smart magazine" as Fenestra Build calls it; has animation in adverts to capture attention on page 11. Many advantages arise in digital for advertising that simply cannot be achieved in print versions. You can create custom banner adverts that rotate at time intervals over the publication, this advert will be responsive to all devices.
See this video tutorial detailing how to add HTML5 animations to your digital publications.
To start off by creating a HTML5 digital version of a printed publication, we take the PDF and import it into digital publishing software. Anyone can be a digital publisher of late, as you can install software on your personal computer, PC, Mac or laptop and get going. Then simply add the interactive elements as suited to your publication such as web links, animation, video and audio and click build. Now your HTML5 digital publication is ready to share and distribute online.
If you have any questions about how you can create a HTML5 digital publicaiton from a PDF simply contact info@3dissue.com.
By Audrey Henry