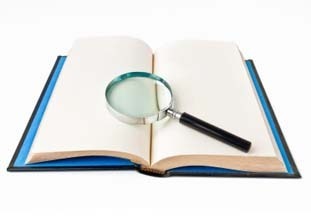 This blog shall take a brief look at some of our most commonly asked questions on HTML5 conversion.
1. How can I make this into an App?
Here at 3D Issue we like to answer this question with a question which we admit is not always the best tactic! Firstly ask yourself if you actually need a native app when creating your magazine online? As we have blogged about recently here, there are many advantages to not going the native App Store/Newsstand route.
So whilst 3D Issue might not provide a native app for your content right now, 3D Issue can allow you to create highly interactive HTML5 web apps right on your readers iOS device. With our additional iPad and iPhone icon specification feature there is also the opportunity to brand the online interactive magazine. Follow this 3D Issue YouTube video link to view HTML5 publications as Web Apps on your device.
2.Why does 3D Issue create one publication for desktop and another for Tablets?
3D Issue supports Flash and HTML5, by converting your PDF content and publishing digital editions in both formats you are assured that your readers can view the publication on practically any device. The HTML5 content is practically identical on the iPad as on the desktop with full YouTube video, embedded Movie files and Audio and the full range of reader interactivity.
Whilst Flash is not supported on Apple devices and Adobe are to withdraw their support for the format across mobile devices soon, for desktop viewing Flash is an ideal format to ensure that your readers can access the publication and our HTML5 takes care of tablets and smart phones. For a detailed look at 3D Issue Output formats see this blog post.

3.How can I use my Web App Icon to the fullest?
If you've used 3D Issue in the past to create publications they you'll have a certain means of distribution which might be via e-mail or via twitter for example. By utilizing your Web App icon (which remember is already in place on your reader's device) by uploading your publication to that same location readers can always access your most recent publication.
Will my reader's get a notification that new content is available? Not at present but by having some of that key space on a reader's iOS device your publication is assured of the attention that it deserves when it comes to publishing e-books to iPad. A freindly e-mail or tweet reminder that your latest publication is available should do the trick.
Check out this blog post on changing the icon but not the content fore more and one for you or your designer is how to create your App Icon for use in 3D Issue
4. I have tried to open my publication on iPad but it is not working!
In order for 3D Issue to create the HTML5 publication you'll need to ensure that the tablet and smart phone options are checked on the output tab of the software. The output tab of 3D Issue is an area which focuses on the type of file which you want to create and the logistics – namely where you want to upload to.
So to create the HTML5 version simply check the boxes, once uploaded the software will advise that you can 'view on-line' clicking the link will take you to your recent upload. The smart bit is that your digital book creation will also open on tablet and smart phone at that exact same URL address, no modification required to the URL.
If you've done the above and your still not having any luck be sure to e-mail the URL to your publication to your iPad, typing in a pretty complicated URL digit by digit is really easy to mix up so best to e-mail the link direct to the device.
Note for trial users the same applies except your software is already set up to allow for an upload to the 3D Issue servers.
5. Is HTML5 for my Amazon kindle or Barnes and Noble Nook or iBooks?
No it is not the files required for these types of devices and Apps in the case of iBooks are e-reader files. Refer to this link as mentioned above for a more detailed look at the varying types of files. A quick way to remember the difference is if you think of the device and its screen, a HTML5 publication is bright and colourful, how would this work on a kindle?
For a highly detailed guide to e-book reader file formats you may wish to refer to this e-reader file wiki.
By 3D Issue