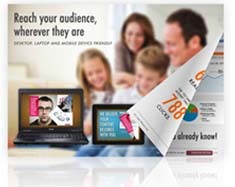 Digital publishing software can provide a new medium for many channels of your business not only Publishing or Marketing Communications. This blog post shall consider how a company selling physical products might use the platform in an everyday business scenario. Digital publishing can assist in many aspects for lots of business models.
For the purposes of this blog let me introduce Wise Guys Glassware Inc. Josh manages the Company portfolio of Wine Glasses. Josh has a line manager Susan who deals with the commercial side of the business, she has sourced some new product and tasks Josh with marketing the new customer proposition.
Prior to any new customer proposition at Wise Guys Glassware Inc. each product must pass the approval of the Board, these are no ordinary Wise Guys they know more about glasses than anyone else at the firm – impressing them takes something special.
Josh puts together a presentation utilizing 3D Issue to present to the Board, they all use tablets so whilst be presents on the LCD television the board can follow along on their tablets too even making notes as appropriate. The novel approach to the presentation earns recognition for the product and already Josh feels like he is onto a winner. Susan is impressed and likes that the software can be used across the business in multiple situations.
Josh is successful in his pitch and now that he has the green light the rest of his team must be briefed on the new product. Using the software once again Josh creates a digital brief with a Video of himself via YouTube and circulates to his team, they listen, watch, interact and Josh feels that this has got his project off to a great start. Josh then asks his team to add feedback to various elements of the project due to the casual nature of this communication Josh feels that he has had a more productive session from his team and viewpoints which might not otherwise be shared.

A few months pass and all is going well for product launch, this is where 3D Issue really steps up to the mark. Glassware suppliers are a notorious supplied for long and heavy product guides. Josh decides that the best way to distribute the new catalog for this range is via digital edition. He creates a magazine version and .epub and .mobi files too with images outlining the full range.
Distributors are starting to get involved at this stage and begin requesting some marketing content from Josh to complement the full range of other collateral provided by Josh ensures that everyone has access to a 3D Issue Digital edition of the catalog. In this aspect of the campaign 3D Issue can be of major advantage to the Company where readers and publishers alike get to utilise the features of the software and to benefit from interactive publications.
Josh attaches various pricing lists depending on the relevant market, includes audio clips advising on product sales for front of house employees and more. In total Josh was able to use his 3D Issue software for, briefing the board, briefing his team, providing marketing collateral to distributors and to resellers for front of house staff involved in actual sales going beyond the traditional relationship making for a highly successful launch and execution.