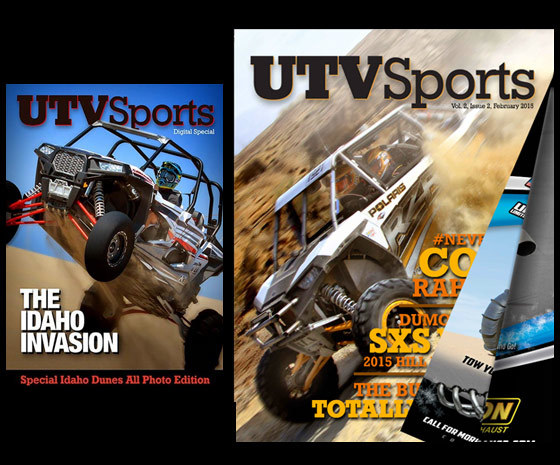 Promoting a product nowadays holds many more opportunities than it did a few short years ago, if your marketing department are not utilizing all these new avenues then you could be discounting affluent channels of distribution and growth for your business.
From large international eCommerce websites to small independent retailers selling and promoting products online can be a revenue stream companies rely heavily on.
Knowledge in digital marketing practices is key to the development of sales online, and the importance of marketing to mobile cannot be stressed enough. Did you know that 60% of web searches are now conducted from mobile devices? That is a large market base accessing web content from their personal devices, ensure the content you create is digitized and optimized to suit these viewers needs.
Let me show you an example of how a digital flipbook can be a good place to advertize your online products. UTV Sports is published monthly, covering all interests of recreational off-roading for owners of UTVs and side-by-side vehicles. Aside from high-quality photography and writing, they offer a unique feature in their publications that enable readers to obtain more information by clicking on the embedded hyperlinks that are included in the editorial and advertising pages. This feature and many more can be utilized when you choose 3D Issue digital publishing software to create your digital version with.
Click on the image below to launch the e-publication.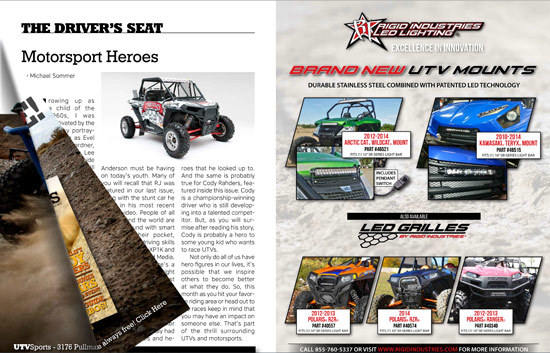 The benefits of showcasing your products through an eCatalog are many: You can show videos; product demos, interviews, and so on. You can add links from product advertisements to the webpage to buy products from. You can add audio and tell your prospects in a friendly, encouraging manner the practical advantages to using your merchandise.
Revenue from advertising can increase. Read a blog we wrote recently on the advantages to advertising in digital magazines.
With 3D Issue you can create a catalog that is customized to suit your brand identity thus further growing you're online profile.
The digital flipbooks created are a good source of content on a specialized subject, great for enthusiasts, fans and people in general, to get introduced to a subject matter.
All publications created with 3D Issue are compatible with all devices this ensures that if a reader clicks on your publication link it will open for them whether they are on a desktop, tablet, smartphone or iOS device.
See below how the flipbooks are displayed in a the UTV Sports web page.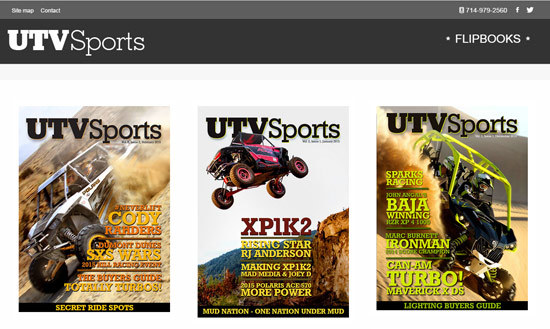 I hope today's blog has given you some useful insights into how to promote your products in this digital age we now live in. Extend your marketing possibilities with a online product catalog today.
If you have any questions about how you can create a digital catalog from a PDF simply contact info@3dissue.com.
By Audrey Henry