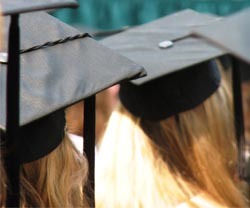 In a recent article Mashable we heard that in 2000 prospective student Jordan Goldman didn't get much face-to-face time with one of the few college counsellors on his campus. He could not afford to have his family take him to every university he was considering, so he emailed many students attending those colleges seeking their experience of college life. They emailed their friends to give him a wider experience. By the end of year, Goldman amassed nearly 3,000 emails in his inbox from college students. He found his college and sold his student –searched college idea to Penguin books. He went on later to found Unigo.com, a site with more than one million unique visitors each month.
Students should not have that kind of trouble getting a feel for their prospective colleges today, thanks to the progress made in marketing colleges with digital publishing software.
With the ability to embed multimedia in digital publications, colleges can use digital publishing software
•   to give virtual tours of their campus facilities
•   to show snippets of some of the events that have taken place on campus
•   to have face to face interviews with professors about their course material
•   to record the closing moments of one of a series of winning college games.
•   to have interviews with students at varying stages of their student lifecycle
•   to record some of the award winning research to potential industry partners
•   record their orchestra playing background music within a prospectus,
•   record various language version of their prospectus and other publications

Digital publishing software will enable a college reach their audience with these publications across all tablet and mobile devices and allow them to view the documents online or off line using an app which can be made available in Google Play or the App Store. The app can be branded with the college colours and crest, and can house several documents that a student may need from different content publishers on campus.  An audience can even be reached on Facebook, on the college fanpage, where many students hangout.
By Linda Daly