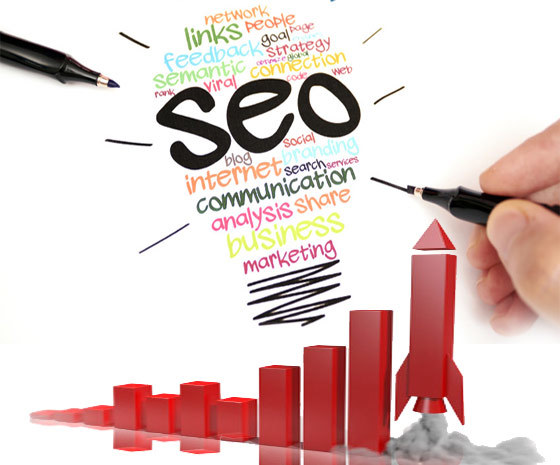 If you're serious about your business, you're probably already trying to get onto the top search engine. SEO provides traffic, but can also provide better ROI than printing and tv marketing, but it is getting harder and harder to use as more and more businesses are in competition for qualified leads and most importantly customers by trying to provide different and original content to the web. Even though it is a challenge to have successful content it is a great opportunity and very rewarding for those who make it to the top of the search engine.
You need to be thinking about what search engines are looking for. They want reliable content that is recent but won't go out of date, as Google updates itself frequently, some blog posts may not be relevant in a year or two. We know it's tough, you're trying to snatch the top spot in a competitive industry with content that may not be that recent. Getting to the top of the Google page is all to do with reputation of your brand or your site, we want to help show you how to improve and move up the Google ranking page.
Moving and Improving up the Google page
1. Mobile Friendly
Everyone has a mobile device and nearly all smartphone users have had to search something from their devices. This article states that since 2014 mobile devices have over powered PCs on searching the web. Hence making your site mobile friendly is the first step forward into getting more recognition, if your site wasn't mobile friendly before maybe that's why you haven't reached Google searching results, your customers may have found it hard to navigate your website and find it hard to read on their mobile devices. You can test your site to see if it is suitable for mobile on Google here.
2. Content
Your content should be like nothing else on the web, it should be original and have information unavailable anywhere else but on your site. Make sure your content is relevant and has topics and phrases that search engines can interpret. If your content isn't useful to anyone what's the point in it? Make sure the reader can relate to your writing include useful points and information, the more facts and statistics you use the higher you will rank on Google. Most importantly, make sure it's fast and easy to load, that's where mobile friendly sites come in handy because if your audience is finding your page is too slow to load Google won't want it as the number 1 search. Don't repeat your keyword constantly throughout your post, Google finds that unappealing. Have your content mean something, make sure it adds value to the web from a different perspective, that it's so original nobody can top it or replace it. You need to have your website designed in a way that will attract visitors, customers and different search engines (Google, Yahoo, Bing).
Always remember, it's not about being at the top of the search engine, it's more about having a good website with good content, your customers should take priority.
3. Keywords
Once you're happy with your site, you need to be thinking about different key words that could get you to the top. Put yourself in the customers shoes, think of your target audience, use words that will appeal to them, they're going to be searching certain topics in the search bar and you want your title to appear when they search, use common words that people would search such as "where, how and when". Include your keywords in the title, your title should be short and hook the reader into clicking onto your site. Include keywords into the URL.
( ww.websitename.com/enter-keyword-here )
Include videos and pictures, as they can be easily ranked over content.
4. Google+
Many of you who have a gmail account will have a Google+ account, you are able to interact with followers share links to blogs, post pictures, videos and even talk in different communities. Have all your customers follow you on Google plus, Google has it set up that if a follower of yours is searching the web on a related topic you had shared or talked about yourself on your Google plus account it will come up top of their search engine. Also sharing links in different communities, people can repost your link or like it, increasing awareness about you. Also make a Facebook page, Twitter, Instagram etc anything to draw more attention to your business, the more people who share your posts can improve your status on the Google rank page.
5. App Indexing
With having the mobile-friendly sites being so successful for Google already, they announced recently that now they will consider the content from mobile apps when ranking to the top of their search results when logged into their very own mobile app.
You can launch a mobile web marketing campaign platform to have all your content together and make it easier for your viewers to learn more about your business with the help of the 3D Issue Hubs. Reach out to your mobile audience, once you find target keywords you know will attract your audience you can have SEO for your site when you create the different content. 3D Issue offers software for you to create unique content such as Flipbooks, Apps and Hubs. Click here to try our free trial today.
Even if you don't reach the number 1 spot on the Google ranking page, by following these steps you have already come one step closer to improving your site for your business which will result in customers, which is what we're all after at the end of the day.
Any questions about today's blog we can answer at info@3dissue.com.
By Georgia Keys