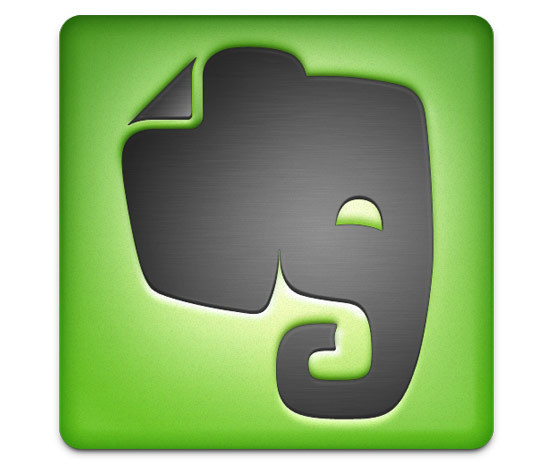 1. Name: Keep it simple and very directly in tune with what the app is about. Carry out research in the app stores and in search engines on similar apps to yours. Also try searching the names you intent to use and see if they are returning the right results.
2. Image icon: The visual is so important. Having a strong image can be enough to get your app downloaded multiple times. Your app icon could be a solid color with an image inverted in it. Like a green background with a white tree inside. The negative space here acting as a strong image representation. Evernote is a great example of how a name and image work well together to communicate a brand. The gray elephant image against the green background, with the flap in the ear representing a page turn, and it brings to mind also the fact that elephants never forget.
3. Description: Optimize your text for keywords that most suit your app. Exactly the same as how SEO works for web pages the description of your app can help it get found in search.
4. Reviews: Encourage your app user to leave a review of their experience using your app. The more good reviews the better, obviously, this will encourage more people to try out your app. You can hold marketing campaigns aimed at users sharing the experience on social networks, as an incentive to do this they will avail of an offer from your company or get entered into a competition.
5. Get into the app stores: Follow best practices and study the app store guidelines on the submission of apps. Or get a dedicated app developer to submit your app for you. 3D Issue supply this service, they create branded apps customized to specific needs.
6. Your app should follow simple design specifications: Your app should be easy to use, uncluttered and logical to all users. Avoid confusion with a clean, fresh interface only showing the options needed.
7. Load times: Mobile users frequently lose patience with apps that have slow loading times and delete them, so ensure your content is optimized for fast loading.
If you would like to create a customized business app to market content to your target audience simply email info@3dissue.com for some expert advice on how to get started.
By Audrey Henry