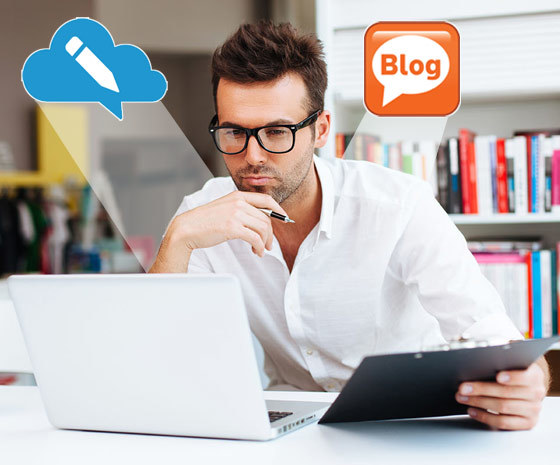 Blogging is all about attracting readers. Writers write to be read.
You may have set up your blog, but when you post you've realized you're not getting any views, taking time out to write blogs is a risk, especially when you're not getting any feedback or enough subscribers to make it worth posting on a regular basis when you could be putting your time into something else.
To even think about writing a blog shows how much you care for your business and you want to get the most recognition for it, well you're on the right track, blogging will build up your brand name, you just need the right approach to it. Blogs tend to generate more leads and researchers proved that 61% of US consumers have made a purchase based on a blog post.
We're not going to be talking about traffic in this blog, we are going to talk about how to get subscribers, simply because subscribers are more likely to become customers. Businesses write blogs in the first place to gain more clients, traffic just shows people who have taken a look at your blog, it doesn't mean they'll return or stay, subscribers stay.
If you want to get this blogging thing right you need a strategy, and I've written this blog to help you get started and have more of an idea on how to get subscribers in ways that would be suited to your business. Even if you don't get many subscribers these steps are sure to improve your site and make you feel more confident. If you haven't set up a blog yet here's an infographic I've recently found that might just change your mind.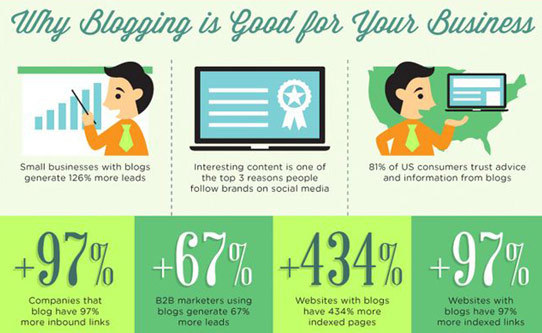 Tips on getting subscribers for your blog
1) Timing is everything
You're not going to post your blog at 3am because the majority of people will be sleeping at that time, I would be. You need to think about what time your target audience would most likely be surfing the web for answers and could come across your site. Figure out the age group of your audience and figure out what time and where you would find them online.
2) Make a schedule
You need to be organized to have a successful blog. Make a posting schedule, so then you'll have to have blogs written and ready to post for a specific time. Space it out, it all depends on how much time you're willing to take writing blogs, you could post twice a day or twice a week, whatever you do create a pattern so your viewers know when they need to tune in to see your next blog.
3) Social Networking
To date, figures from John E Engle show that 6.7 million people blog on blogging sites and 12 million people blog via social networking sites. Connect through your social media sites, that's the key on how to draw subscribers to your site. If you have a wide base of followers use that to your advantage, if your followers discover you have a blog they may want to subscribe but how are they to know about your blog if you're not sharing it or raising awareness about it. Subscribers aren't just going to be handed to you, you have to go out and find them. On your blog you can also show on your site that they are able to share your blogs on social media sites.
4) Make connections
Get in contact with other bloggers, ask them to write about your business and to check out your blogs and maybe subscribe. Reach out to your subscribers you already have, email them you'll reward them with a discount if they tell their friends about you by maybe share your site on their social media sites.
Try sending an email to all your contacts about your blog and how they can subscribe. Your customers may have no idea that you have a blog or that they could subscribe, make them aware, how else will they find out if you don't tell them?
If you're only blogging on your own site no wonder, you're not getting subscribers, ask to guest blog on a few sites you can get a few subscribers from there.
Another way to get more subscribers is if someone comments under one of your posts, reply as soon as possible, make a connection with them.
5) Layout and Content
Make your blogs easily read. If you're not the best at writing, maybe hire a professional? If you have good content your audience will want to continue returning to your site and if they want to keep returning to your site they're going to most likely going to subscribe. Is your blog designed well? Does the layout make it easily read? Make sure the 'Subscribe' button is easily accessed and very visible. Have your blog be original and stand out from the others.
Offer special and exclusive content to subscribers only, make that clear in your blogs, this may attract more followers.
6) Hub
Reward your subscribers and customers by creating a RSS feed Hub with 3D Issue. With a Hub you are able to have everything in one place, your blogs, videos, images and all your social media sites so your audience doesn't miss a thing. It also auto updates so once created, your Hub will check on the sources and auto update itself, so you don't have to waste time doing it yourself. This will help promote your blog together with all your other online content.
You can sign up for a free 14-day trial here.
I hope you found this blog interesting, we'd love to hear your thoughts, if you have any questions email us at info@3dissue.com.
By Georgia Keys