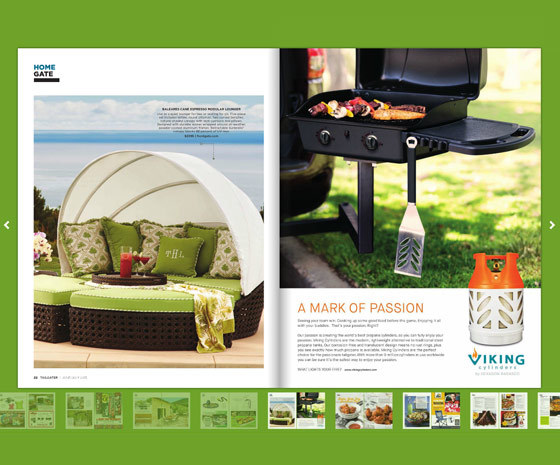 You may think you have your business under control online because you write a few blogs a week and are updating your website regularly, but you're dealing with the online marketing world, you're going to have to do more than that, you need to be going out of your way to attract customers.
You need to remember you're not getting customers, you're buying them. You need to be selling yourself because the fact is, customers honestly don't care about your business, you need to make them. They're only going to notice you if you jump out at them, they aren't going to go out of their way to find you. It can be very time-consuming thinking of new ways to broaden your audience, and you definitely don't want to be paying a fortune, so in this blog I want to talk about the basics on how to get customers online.
What do your customers want?
The reason you're reading this blog is because you want to know how to gain customers, and to do that, you need to put yourself in the mind of the customer. Your clients want to find the best deal online for the best price and fast. They just want something reliable, quick and easy to use, remember that when designing your website, then they'll want to shop online with you and no one else.
Before you can gain any customers, you need to know who your customers are. Think about your target audience and what they would find appealing, try and figure out where your customers would most likely be, would they be reading blogs about fashion? If so, research and ask well-known fashion bloggers if they could do a review on your product. Figure out what social media sites your clients would most likely be visiting, if it is for teenagers, they will more likely see your marketing on Twitter than on Pinterest.
In the image below are statistics involving online shopping, as you can see having your business on the web really influences shopper's decisions on where they would like to make their purchases. If your target market are millenials you'll be happy to know that 95% of millenials use the internet to shop, with 82% of their time spent shopping online, according to statistics.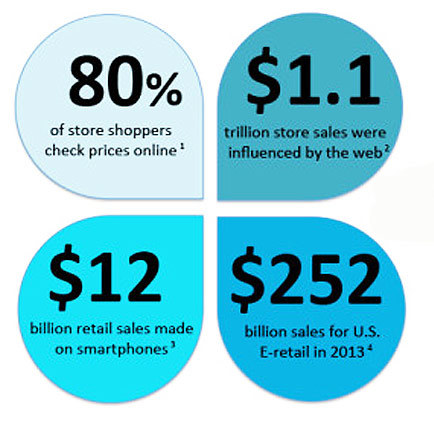 Image above and stats from the nice folks here.
Constant communication
Lack of communication between businesses and their clients can cause businesses to crumble. The first tactic I have to gain customers online is showing off your business's personality. You're basically making sales online because you made a connection somehow with that customer, the key to getting the upper hand in this kind of situation is making your buyers know a bit about your business, that they can trust you and that you're always available to answer any of their questions. Listen to your customers needs. You need to keep your audience engaged, it needs to be so natural your customers are unaware that you're even selling to them.
I really hope, unless you're been living under a rock, that you've set your business up on at least one social site? You're throwing away free online marketing and connecting with your clients. Set up social media accounts and get posting. The more interactive you are with your customers the more they'll want to buy off you, reply to their questions and comments within 24 hours at least and post regularly don't over post as it can be annoying on people's feeds.
Get creative and think of other ways to stay connected, Read our blog on marketing on the internet.
Now that you've gotten customers to trust you, they need to find you.
SEO
Sites are ranked to make sure the top websites are revealed first on the Google homepage, and because you may not be on the first page customers will find it hard to find you that's why we use SEO, Search Engine Optimization which every online marketer is using, it makes it easier to be found in a natural way without paying for search results.
The most important things to remember when using SEO are:
1. Content – Having the right content can boost your rankings, Google scan quickly through every page of your website, to see the quality of your website, how regularly updated it is, and if your content is relevant and if so, how relevant it could be to customers surfing the web. If you write blogs the more pages you have the more of a chance you have at ranking high. Make sure to include keywords and topics relating to what your business does, so that when potential customers use the search engine it could lead them to your site.
2. Links – Try putting different links on your site, Google scans for them. An example would be including a link to another website, Google will then see your websites are related and can help expand your audience. You can also link to other pages on your websites so Google can find a common pattern and find what your website is really all about. Other websites could also use links from your site which can drive people to your business.
3. Format – The build or structure of your website will decide how you rank on the Google home page. Make sure it is organized and everything can be easily viewed, it isn't overcrowded and has bright colors and images to help with the overlook of it. Most importantly, make sure your page quickly loads, customers don't want to be waiting around, make sure it's easy navigate and is structured well.
The right SEO can attract thousands of visitors and attention, with 3D Issue you can create an online brochure or catalog friendly to any mobile device. Your e-catalog can include shopping carts, video product demos, and links to buy from your website with special offer codes.
Click on the image below to open the eCatalog on whatever device or computer you are using right now!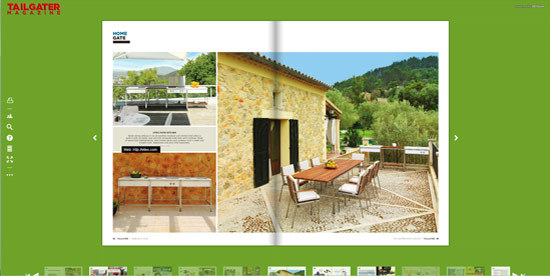 Read our blog on our eBooks and how SEO optimized it is.
As long as you're staying active and connected with them, your customers will not forget about you, and if you keep including keywords into your blogs and attaching links, creating email newsletters to send to your prospects and existing customers, the more recognition your business will receive. Just keep thinking about the customer and new ways of capturing their attention and you can't go wrong. I hope these tips helped you realize what you have to do to get customers to shop with you.
But if you do have any questions about today's blog or if you want to learn more about 3D issue products such as a eBrochure, Hub or Apps which are fun and creative ideas to connect with your customers call us or email us info@3dissue.com.
By Georgia Keys