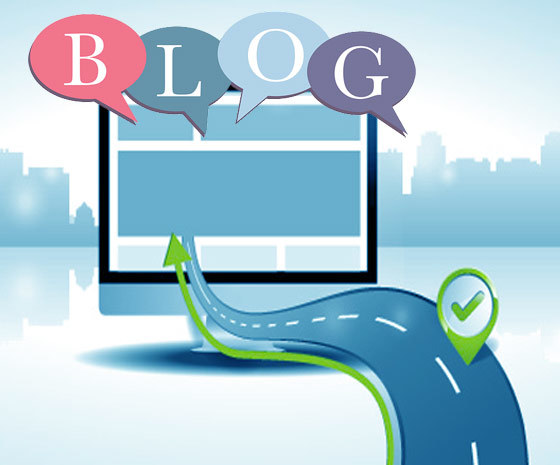 How can I rank higher on Google?
This is a question asked by many people and the answer is traffic. And the easiest way to attract traffic is through the use of a blog, which you'll be happy to hear:
The only thing blogging costs is your time.
Writing a blog is easier said than done. It does require a lot of time but research proves a positive result. The Huffington Post reports that B2B marketers that use blogs receive 67% more leads than those that do not.
Well you're reading this blog because you want to know how to generate traffic, the only way you're going to get the traffic is if you have a blog worth reading, yeah you could place certain keywords in and get to the top of the google search page but if the content is no good the viewer will leave and look for another, and what's the point in that? You want the traffic so you can be found online and gain customers. That's what I want to talk about today, I'm going to give you tips on how to drive traffic to your blog but also how to make visitors stay and become loyal customers.
I suggest you read these blogs on:
• Advantages of blogging
• Blog marketing
• Website Content Ideas that will Generate Traffic and Sales
Steps to driving traffic to your site
1) Do your Research
Before starting you need to decide what kind of customers you want to drive to your site. What is your target market looking for in a blog? Are they looking for how-to tips, use of your product, or info about your business?
Take a look at the competition, look in detail about what they're doing right, why is it that users go to their blog, what style of writing will suit your readers, how big is the context , how many words, how many times a week do they post and what time of the day do they post. Take into consideration also what they are doing wrong, learn from their mistakes to make your blog the best it can be.
Take a look at how a market leader/competitor of yours is attaining traffic for each blog they post, is it because they post on social media sites, how often do they post, what keywords are they using etc.
2) The content Itself
After researching, you've taken the success and mistakes of other bloggers into consideration and have found a voice for your blog. You need to have a unique personality when writing, yes, you can write topics that are on the web already just have your own spin on it, don't copy anyone else, see a different angle, tell stories that are worth sharing. The first thing your audience is going to see is the headline you need to make it so irresistible they can't help but click it. Experiment with different lengths of your blogs and find the one that suits you.
Showcase your content beautifully – Learn here how to publish you blog RSS feeds into a content Hub. A new trend that digital marketers are embracing!
Stick to the same theme, don't do a large mixture of things as it can confuse your audience of what your business is really about. Once you've decided on a target audience stick to that.
Now the trick that you've all been waiting for, the use of keywords. SEO or search engine optimization is the use of keywords to help you rank higher on the google search page, you have to think about what keywords your audience is looking for, include it in the title and throw it into your blog a few times, only a few otherwise your blog will be recognized as spam by Google.
3) Not all about the content
Even though, to some extent a blog is written text you can still find ways of being a bit more of an eye catch by adding images or videos, for example, infographics go down very well with viewers and video is an all time favorite marketing tool which audiences love to see coming.
Including image or videos gives your audience a chance to recover and give them a break from reading for a while, they may be reading but not all of the information will stick in their heads, perhaps something they see or hear in the video will resonate with them longer.
This is a great backup plan for marketers who aren't good with writing, by using this loophole you can kill 2 birds with 1 stone, you can get out of the writing and hold an audience's attention span for longer.
Apart from the marketing side of it, the blog site itself has to be appealing. Make sure the text is easy to read, you haven't used too many conflicting bright colors or that everything's all over the place. Keep it clean and don't make it look cluttered, have ordered CTA's in place on each blog post.
4) Guest Blogging
Another way of attracting traffic to your business is blogging on another blog, get in contact with other authors, maybe come up with an arrangement where they post on yours and you post on theirs, at least then you can both reach out to a different audience. Refer back to your blogs and you could attract more traffic to your blog by doing this.
5) Sharing with the world
Now that you've a few blogs posted and have gotten the hang of using keywords, traffic is only going to get you so far. If you have followers on social media sites, reach out to them. Post on your accounts your blog posts and any updates about your business the more shares and likes you get, the higher you appear on the Google search page.
Have social sharing options on your blogs to give your viewers a chance to share your blogs on their different social accounts.
Include your blogs in any newsletters you release, email your latest blogs to any email addresses of clients you have that would be interested.
Even try reaching out to bloggers with a similar interest and find their emails and send them your blog. If you've mentioned anyone in your blogs, such as a well-known content marketer, YouTube, etc send them a copy of your blog.
By Georgia Keys