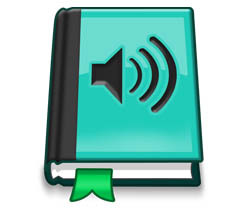 There are a number of reasons why people want to use or create an audiobook. Publishers create an audiobook to reach larger audiences of people including children, non-readers, and people with disabilities such as visual impairments.
Audiobooks provide an alternative method of learning, by listening instead of reading, which can make life easier for students and teachers. Publishers create an audiobook as a service to those who have busy lives for example people who travel a lot on business. Audiobooks saves on carrying around stacks of heavy books and it is a relaxing way of learning and researching.
Publishers may want to create an audiobook to reinforce messages, add mood in their book and teach e.g. an instrument/ songs.
3D Issue's newly released version 6.1 has exciting new audio features that allows you, the publisher, to add a background audio track that will play over the entire publication as it is viewed.  If you prefer you have the option to add an audio file to each page in the publication so when the audio file completes the page transitions to the next page automatically.
The audio features are very easy to use and you can try it free by downloading the fully functional free trial today. Below are steps on how to use the 3D Issue trial to create an audiobook:
1.     Go to 3D Issue Website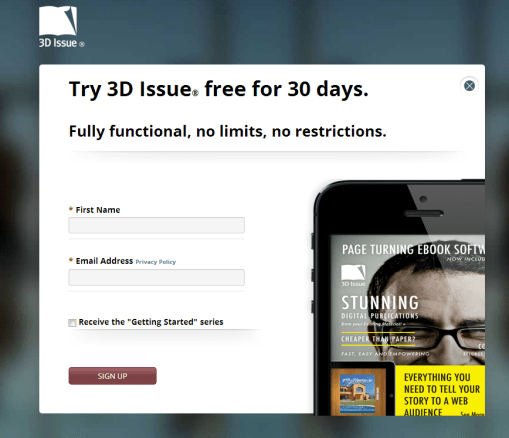 Go to www.3dissue.com
Click on download panel,
Enter your name and your email address.
2.     Install trial software
Install and activate 3D Issue by running the programme and entering your username and password which you received via email. Click on Sign In.
3.      Set up Profile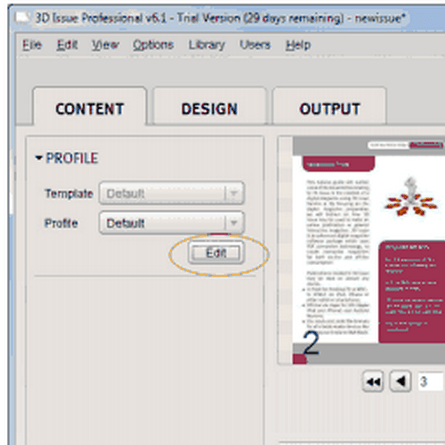 Add your company logo, domains and SEO information for Google Analytics.
You can temporarily publish to our test site, this facility is built into the trial software.
If you prefer, you can host your digital editions on your own site. All you need to do is add the route domain of your URL. For example: http://www.yourwebsitename.com
4.     Watch videos/ attend a free live webinar
You can learn lots by watching how it is done. You can watch video tutorials on our website and you can attend a free live webinar on how to create digital editions
5.     Select PDFs and Design
Select what PDFs you want to create an audiobook for and go to the design tab.
 6.     Click on "Audio Settings".
This feature will allow you to add audio files to Page turns, Add background music and Create an audio flipbook…The audio flipbook allows you to create narrations for publications, You can assign audio files to particular pages and then assign actions such as "flipping to the next page" once the audio clip has completed. This is a great little tool for creating narrated stories or portfolios.
 7.     Go to the Output Tab
Select formats, enter your FTP information if you are uploading to your own site, If not, click build and you will see your newly created audiobook

You can now share this link with your friends and family to listen to and enjoy. For more information please email sales@3dissue.com.