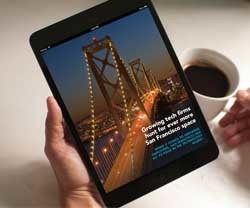 When people come to us looking to create a digital magazine for the first time, one of their main concerns is usually how difficult the whole process is going to be.
Often the idea of creating a digital magazine seems too complicated, but the truth is that with the right tools it couldn't be easier. In fact, the whole process could be summed up in 3 simple steps: Creation, customization and publishing.
Step 1: Creation
If you already have a PDF of the magazine you want to publish digitally I have good news for you… You have more than half of the work done!
If that's not your case and you don't have that PDF yet, don't worry creating one is not difficult. Although the most popular software to create a PDF is Indesign, there are many alternatives with step by step tutorials out there.
Once you have your PDF ready the only thing you need to do to start working on your digital magazine is to open the software and to import the PDF.
Since it will be the first time that you create a digital magazine you will need to enter your FTP and profile details, but don't worry our wizard will help you with all the steps. Besides, you only need to do this once.
Step 2: Customization
The fun part. Now it's time to add all the features that make digital magazines so special. On the "Design" tab you will be able to add your videos, animations, music, links, CTAs etc.
• Multimedia features – Using video, music etc. you can reach and engage a wider audience. Imagine for example how valuable would it be to add a video with the behind the scenes of the interview with the celebrity of the month.
• Call To Action – Allow your audience to make purchases directly from your magazine if they want to do so. Encourage them to subscribe to your mailing list or include links to your advertisers' websites on their ads to get a better ROI.
• Connect Your Communication Channels – Let your audience know about all the channels they can use to connect with you. Make it easy for them to follow you by including the buttons of your social media profiles.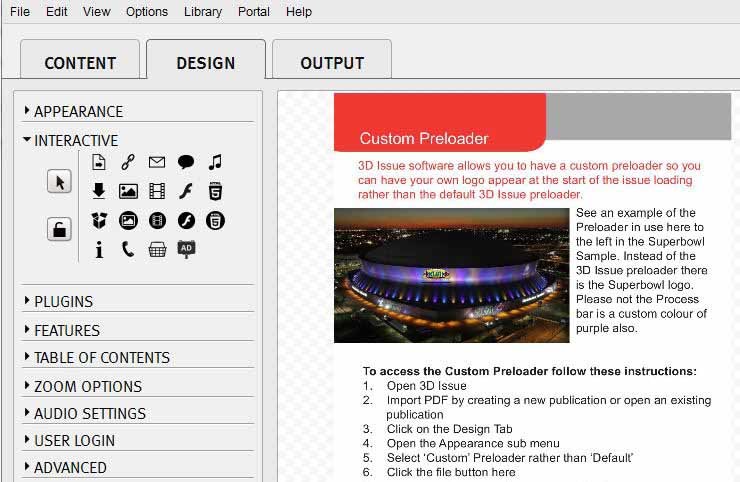 These are only a few examples of the kind of things you can do inside the design tab, but there are many more options and features you can add to your digital magazine that are worth exploring.
Step 3: Publishing
Your magazine is almost ready. You have added all the features you wanted, you've previewed and tested it and it looks stunning.
Now select the platforms you want your digital magazine to be available on (Android, iOS, PC, Mac etc.) and click on "Publish".
Your digital magazine will start building and in a few seconds you'll have your magazine online and ready to be enjoyed by your audience.
As you can see, it couldn't be easier. This same process can be used not only with digital magazines, but also with digital catalogs, brochures etc.
So, what are you waiting for? Start today the 3D Issue Flipbook's free trial and let us know how you are getting on sending an email to info@3dissue.com.