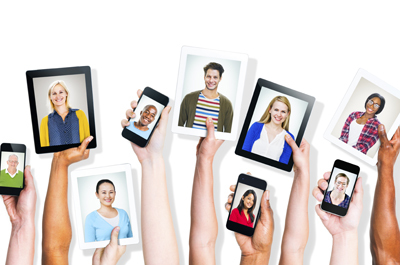 There are several ways to build an audience online. However, every business is different and so are your customers. Today I'm going to show you just a few options but since you are the expert in your business, I'll leave up to you which ones to choose.
Blogs
The most popular way to build an audience online. Every business seems to be doing it nowadays so why not go with the flow and start writing your own? Always try to write about topics that are relevant to your customers and what would interest them, that would increase your site traffic and hopefully sales.
Some people are natural writers, others work hard to hone their craft and then there are those who just never get along with the written word at all. If writing is not your cup of tea, don't worry keep reading, blogging may be the most popular option, but it's not the only one.
Podcasts
Not keen on being in front of a camera? Well, podcasting could be the thing for you.
Creating a regular podcast series is a fantastic, low-cost and simple way to convey your expertise and reach out to other influencers in your industry, it will help you build an audience by tapping into theirs too.
Webinars
Webinars are a strange beast that sit somewhere between a podcast, a video and a live event.
A particular strength of webinars is that you naturally ask people to RSVP. This is a great way to ask for their contact details and therefore an equally great way to build your email list.
If you can't afford to use proprietary webinar software (or find it too complex) then you should check out free services like Google's Hangouts on Air, a fantastic, reliable and free tool to create online webinars.
Curation and aggregation
If you simply can't muster the time or resources to create original content (or at least not as often as you'd like), then you can still turn to content curation as a way of building up your authority and reach to a particular industry. By creating highly selective and limited collections of content you add value to busy readers that usually have to wade through thousands of distractions.
I hope this blog about how to build an audience online has encouraged you to start creating your own content and hopefully find a way to increase your readers.
If you want to start today, you can try 3D Issue Hubs an easy to use an really effective content curation platform. If you have questions or want more information you can email us at info@3dissue.com and one member of our team will get back to you as soon as possible.