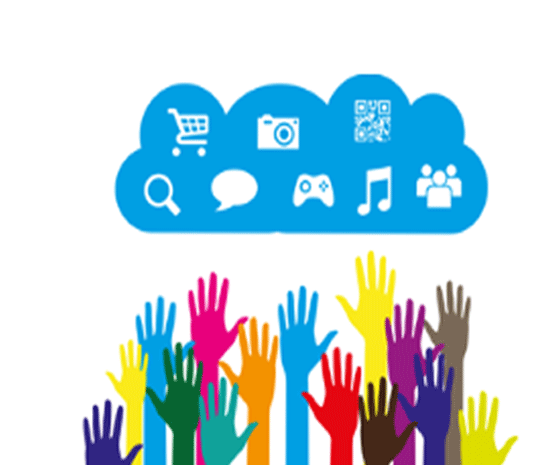 You may have thought that creating your app was the difficult part, however with the large number of apps widely available getting your app noticed is the most difficult task you have to overcome. With over 1.6 apps currently available on the Android app store and 1.5 million available on Apple app store getting your app higher than hundreds of competitors is a challenging task. Creating an app does not mean much if people cannot find it. With the app market expanding daily and every market being targeted you will need to sit down and think about how to advertise your app, knowing your target audience is the first, crucial step. Creating an app now-a-days does not automatically mean people will choose yours, in order to gain and attract customers' you will need to advertise your app. As previously mentioned, knowing your target audience is a key step, in knowing this information you will then be able to define the steps in which you can target them. In today's blog we will focus solely on how to advertise your app.
There are numerous ways on how to advertise your app; today we will discuss a few.
• Social Media: Social media plays a huge role on how to advertise your app; with a large audience you can reach any target market. There are a large selection of social media sites to choose from, the main ones being LinkedIn, Facebook, Twitter, Google+ and Instagram. With the variety of social media sites you need to look into how each one can be used to advertise your app effectively. Facebook advertising is broken into three segments 1. Online Sales 2. Local Stores 3. Mobile Apps. The diversity off Facebook's audience means that many different businesses can advertise via Facebook. With Facebook's mobile app ads you can promote your app in the mobile news feed, each ad is delivered as a sponsored suggested app, allowing people to comment, share and install your app with a simple tap. For Twitter you can use twitter ads, which allow you to target a specific audience based on their interests, geography or gender for example. With Twitter ads you only pay when users retweets, reply's or favourites your promoted tweet. Sharing content via your social media channels will gather interest.
• App Store Optimization (ASO): When thinking about how to advertise your app ASO is one of the main methods first considered. As with a website your aim is to optimize it to its fullest potential, an app is no different. ASO is a subset of Search Engine Optimization (SEO), optimizing your app is similar to optimizing a website. Some of the same key points apply when optimising your app, such as keywords. 63% of iPhone users and 58% of Android users discover new apps while browsing in the app store, in order to ensure your app ranks well and shows up regularly in search there are a few adjustments you can make, these include having a relevant app title, including app keywords, description, icon and screenshots. Including these points can improve your chance of being ranked higher.
• Blogs: Writing a blog will inform people of your app, creating a blog with interesting content based on your app will encourage people to try out your app. Within the blog you could talk about its features and what the app actually does. Why not try including screenshots of your app in action, you could also include a contest or prize within the blog.
• QR Codes: With the industry changing daily, staying on top of ways to promote your app is increasingly difficult. The best way to advertise when targeting the smartphone generation is to include methods they use daily. QR codes were recently made popular again by Snapchat, Snapchat created 'Snapcodes' which uses a QR code to allow users to add one another via a yellow ghost which held a QR code. Each user has their own QR code, making it a fun and simpler way to add new friends.
• PPC Advertising: With the help of Google mobile ads you can promote your app, click here for further information.
Now that we have discussed How to advertise your app, you may want to get started on creating your own app if you have not already done so. If you need some guidance on creating an app have a look at 3D Issue Apps.