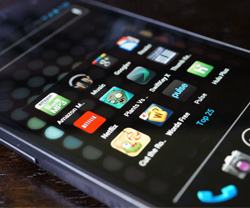 You've published your app on the marketplace, but after a week or two, there are only a few downloads. Why is this happening to you? how do apps get popular?
This is a question that probably every company or startup asks itself, don't worry you're not the only one. The market is flooded with thousands of new apps every day, so having a high-quality app isn't enough to start the ball rolling, not anymore.
Creating the perfect user experience for your audience is great, but how much is it worth when nobody is opening your app? Here are a couple of strategies that will get you your first downloads and probably help you build that number in the range of thousands.
Think about borrowing a name from your competitors
Mike Wehner published an interesting case study couple of years ago researching the rise of MobileX Labs and their Clumsy Biker title.
According to Wehner, the name of this app changed three times since it was first published back in 2012. With the original name the app didn't manage to make it into the top 250 adventure titles. They did it with the more optimized title that followed though, but the company noticed how their app slipped once again.
After adding the names of a couple of favorite games at the moment to their app, "Clumsy Ninja" and "Le Puppy," the once unknown RedCross Rescue became "Le Puppy Clumsy Biker Puppy Race Ninja 2 HD." This move resulted in a top 250 position in the adventure section and in thousands of downloads.
Here's the full list of name changes:
• RedCross Rescue
• Bike Race HD
• Bike Race Ninja Clumsy Run HD
• Le Puppy Clumsy Biker Puppy Race Ninja 2 HD
Bear in mind that you should be careful with this strategy, as it could incur in copyright issues. Do your research first.
Use Cost Per Install networks to kick-start your campaign
CPI mobile advertising networks are pretty popular among digital marketers working on projects in the industry. Having your app featured on these networks is great because you get the exposure while paying only for successful installs of your app.
These platforms are experts in mobile app marketing and are capable of optimizing your mobile media advertising, making it way easier for you to reach the top 250 apps in your sector, which can be helpful with your marketing efforts later on.
Make your app viral friendly
To reach the folks that scan only through the top 20 apps on the market for a particular sector, you'll need more than CPI advertising and a generic name. Here's where the structure of the app itself kicks in.
Making your app viral-friendly means you should have a simple yet useful user experience while managing to make your app or its content shareable on social media.
Let's say you're in the news publishing business, and you want to promote your brand new app, but you aren't a household name. Here are the three steps that will boost your downloads:
1. Try borrowing something from your competitors' app title
2. Start a CPI campaign
3. Make sure your UX is simple
4. Include social elements in your app
5. Keep it always up to date and publish interesting info for your audience
If you want to start creating an app for your business check out the 3D Issue app platform that allows you to create a customized app without any coding knowledge.