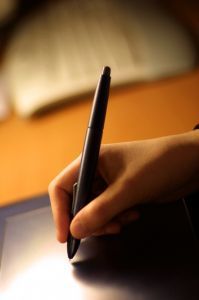 Self-publishing has been an area that has seen rapid development and growth in the last year. The Guardian reported recently on the new analysis from Bowker – which issues ISBNs for books published in the US. The research showed "writers are jumping into self-publishing at an unprecedented rate. The number of self-published books in America grew by 287% to 235,625 books between 2006 and 2011."
The report highlights that 37% of this total growth is made up from self-published e-books, this equates to over 87,000 e-books released by self-publishers last year alone.
So what has caused this rise in the number of self-publishers going it alone with their publications? Advances in technology and the ease of access of this type of publishing technology is a key factor.  The rise of social media and other accessible ways for authors to market their publications also play a role in this movement.
Knowledge and information guides are freely available to self-publishers across the internet. This enables them to browse through a number of tactics and precautions to take while self-publishing. The emergence growth of social media platforms allows self-publishers to understand trends, needs and opinions of readers.
With self-publishers armed with the tools and know how to start their self-publishing quest everything seems straight forward, right? Well not everything. Self-publishers should be aware of the cautions that are often highlighted by professionals; the contacts, the reviews, selling channels and launch strategies can be stumbling blocks for the unprepared self-publisher, which are key benefits of the traditional publishing house.
For more information check out these articles we wrote earlier this year "Easy social media marketing strategies for self-publishers", "Want a Book Deal? Get on Facebook", or  Bowker's "Self-Publishing Report".
By 3D Issue