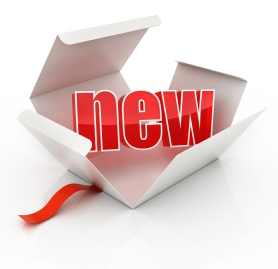 In January 2011 we very proudly released the new version 4 software here at 3D Issue. After months of hard graft from our dedicated team in the office we rolled out the new software with a healthy list of exciting new features to convert your standard magazine into an interactive, consuming, page flip publication.
New features of version 4 include:
1.    Vectorised text (no pixilation on text)
2.    iPad compatible
3.    Ability to add, delete and replace pages.
4.    Automatic FTP uploading
5.    Track changes
6.    New software UI
7.    Ability to embed video & flash into the pages rather than just opening in a separate window.
There is also a redesign of the interface and a lot more customization features.
Apart from the iPad compatibility a prominent new feature is the load controller. This is to be located in the advanced section of the Design Tab when you are converting your pdf. It is a feature that enables publishers to control the number of pages being loaded into the software at any one time.
So for example if you put in 12 pages it means that 6 pages to the left and 6 pages to the right of your current view will be loaded into the magazine at any one time. This in turn is easier on the end reader's browser due to minimising memory use of the reader's machine. So it wouldn't matter how big your publication is. It could be 200 pages. Pretty nifty!
Don't just take my word for it. Why not try it out for yourself?  Download your free 14 day trial from the link below and let us know how you got on. Have fun!
www.3dissue.com/download-3d-issue-professional.html

By 3D Issue