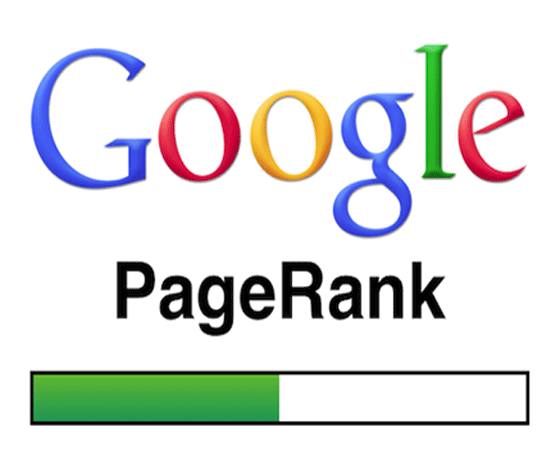 How to improve your Google ranking?
Where you rank within Google is extremely important to any business owner. However, a number of people are not aware of what it means to rank highly or even know how to improve their ranking position. In today's blog we will discuss a few Google ranking tips. Firstly, we will begin by explaining what Google ranking is. The web is made up of over 60 trillion individual web pages; in order to provide end users with relevant search returns Google ranking plays a huge factor. Google ranks pages based on a secret formula created by Google, however a number of other factors also play a role. These include Content Richness, Back Links and Keyword Density to name a few.
Where you place within SERP's (search engine results page) is as important as anything else, it can determine whether or not a customer will come across your site. You know from searching online yourself that you only click on the first 3 maybe 4 results shown, and then if what you are looking for is not shown you adapt your sentence, this is why it is important to be within the top results in SERP's, it's the difference in being found and not.
Now that you have an understanding of what Google ranking is, we move onto how to improve your ranking. If you search the phrase 'improve Google ranking' you will be bombarded with information, some useful others not so much. Another term you may come across is 'Search Engine Optimization' (SEO); this term is basically based on the process of optimizing your site i.e. using specific phrases which rank higher for your website. Taking in this information can be quite overwhelming; knowing where to begin and what to search for can be daunting. However, in today's blog my aim is to provide you with a few bullet points that get to the point and offer you the answers you need on Google ranking.
In order to improve your page ranking there are a few key areas that you should look into in detail, these Google ranking tips include:
• Mobile friendly site
• Social Media
• Keywords
• Interesting, relevant, unique content
You can find more information on these key areas in a previous blog.
A lot of website owners will look into the above factors first when trying to optimize and improve their site. However, there are a number of other factors that need to be considered first. Having the most unique, interesting content or having multiple social media sites might not always be as important as ensuring your page is fully optimized. If your site is not optimized, it may affect your search visibility.
The following includes a few Google ranking tips on how to optimize your website in order to improve Google ranking and search visibility:
1. On-Page factors: As previously mentioned keywords are extremely important, ensuring your keywords are within your Title Meta tags, description tags, H1 tags is important for search as it provides search engines with a description of the content. Another key point to consider is duplicate content and image optimization, not many people are aware that images can also be optimized. Duplicate content must be carefully monitored as it can affect your ranking. Outbound links is another important key factor to consider, linking to another site shows trust.
2. Site Page factors: Sitemaps allow search engines to index all your pages, updating this sitemap is crucial. In doing this you are providing search engines with a list of pages that are currently active on your site, allowing them to be indexed more efficiently. Mobile optimization, with the increase in people using their phones to search online having a mobile friendly site is important. If a potential customer uses your site and finds it difficult to navigate and search they will automatically leave.
3. Off Page factors: Not only does Google take page factors into consideration they also take off page factors seriously to. These include linking domains, linking from and to pages can affect your PR however you are best to link to a page that has a higher PR in order to improve your own. Linking to a site with a lower PR will not help improve your ranking.
4. Domain factors: Domain registration length is seen as a key factor; the longer you have your domain the more trustworthy. If targeting a particular market it is better to have a country specific TLD.
In-depth information on these key points can be found here.
The first ranking position in the search results receives 42.25% of all click-through traffic
The second position receives 11.94%
These figures from Jeff show how important search rankings are.
Important Google ranking Tip!
**Check out Google Webmaster Guidelines in order to stay on track and never get penalized!
Check out this fun storyboard created by Google