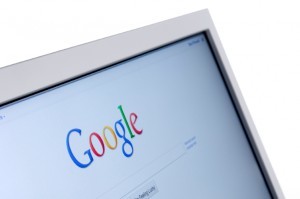 We've had off-line editions of digital publications here at 3D Issue for a while now, basically what that means is that 3D Issue allows for the creation of a copy of your 3D issue which can be distributed to your customers via CD or DVD or added to a USB stick and handed out at a trade show or to visitors.
Off Line editions are particularly useful if you use these as promotional items as it allows our customers to add some extra value in their promotions via the Marketing collateral included.
Rather than getting just a USB key with your logo you include that key sales piece too.
Google today announced that they will soon be offering an off-line edition also, which is funny even to think about Google offline… of all people Google would not be expected to be keen on this but it seems exactly the opposite is true.
Google will undoubtedly turn a revenue stream from this too, this is the company remember that promises more relevant advertising alongside your Gmail so soon we'll have this experience for the most popular Google apps GMail, Google Docs and Google Calendar
It was revealed at Google I/O today as reported in Tech Crunch that Google staff have been using this content off-line ( where I wonder ? ) for some time now, without doubt this is a swipe at the big guys, question is will people rather a free version of Google Docs rather than Microsoft Office, Gmail off line rather than Outlook? Maybe we will just have to wait and see.
Also reported was that the Chromebook is on the way from Acer and Samsung which will bring a NetBook ( remember those?) which can load in a sec as there will be no OS, so it will be fully on-line, wonder how the off-line Apps integration will work there?
In other news from Google I/O it has been mentioned that many IT companies (50% they say?) are still running on Windows XP which is now basically ten years old and will be phased out by 2014 so Google propose a Chromebooks for business at $28 a month per user, which was a model that Microsoft had intended to move towards many years ago but have yet to piece together.
It seems that Google will soon be as prevalent off line as on.


By 3D Issue