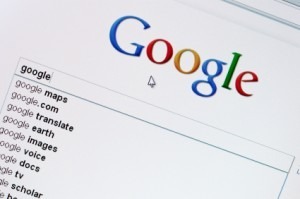 A recent post from Melville House publishing has pulled up on a recent trend that is emerging at Google and its relationship with the Google eBook Store.Most people are familiar with Google and their attempts to digitize every book on the planet and its often been cited as the one organization which could actually pull that off as they have the resources to make it happen, they have also been challenged by law suits issued by the Author's guild of America which provided an agreement for the sale of books which are still in copyright as discussed in this press release by Google March 11th, whilst not aimed at eBooks and new releases this does illustrate Google's determination on the whole book idea.
In the agreement arising out of the law suit with the Author's guild of America Three types of books have been identified
1.Books which are for sale 2. Books which are in Copyright but not for sale and 3. Books that are out of copyright and not for sale – the latter were initially the core interest for Google (or more like the starting point) but since this agreement Google have had access to all three, on the back of deals like an earlier agreement from 2004 which involved signing up Universities to copy "their Libraries" as reported here (back then the idea of a "buy this book" link was up and coming!)
Its probably time then that Google stopped claiming that they were definitely going to be part of the future of the ebook market as expressed at the Book Expo America event taking place in New York right now where claims to this effect by a Google executive claimed a huge "250 Indie writers" were signed up.
So why the concern you ask? well it comes down to what Melville say is "the worst kept secret in publishing" that actually getting a book onto the Google eBook store, which would grow best via the sale of new books rather than already published ones – is like treading water – i.e. lots of effort and you end up getting nowhere, also it has emerged that the investment which Google had behind the bookstore has been pulled i.e. all the programmers, so we can only really ask why Google would go to all this effort and expense to only back away?, certainly not Google's style and it is possible that the world would be a better place if Google were in this market and stopped their focus on old(e)… Charles Dickens novels with no copyright attached. But maybe its a case that the old reliable companies have it covered i.e. Amazon and the Apple iBook store who knows, maybe we will see more from Google in this space soon, which also begs to ask will Google ever sell anything other than advertising?
P.S. something cool from Google these days is Google Translate well worth a look.

By 3D Issue