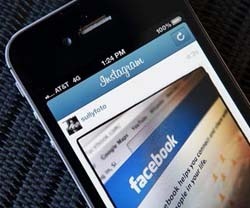 At 3D Issue, HTML5 digital publishing is one of our key features to provide you with an efficient tool to reach your target audience in the mobile devices and tablet platforms. Particularly, since we launched our latest version 6, applications for iOS and Android are also at your disposal to make the most of the developments in the HTML5 digital publishing sector. The purpose of this blog is to provide you with some important considerations to take into account in your strategy when using HTML5 apps.
According to this article from the Guardian, some relevant points to consider when creating apps are:
•  Your aims and how HTML5 will help you achieve those  requirements
•  User experience and how HTML5 can deliver the performance and interactivity you need
•  Your approach depending on your particular circumstances – 'Are there cases where HTML5-only is the right way?'
As a result, we can conclude that the success of your HTML5 digital publication will certainly depend on the characteristics of your target group and what you intent to achieve.

The article also reports that '82% of the time spent with mobile media happens via apps'
Undoubtedly, the HTML5 digital publishing has lots in store for you; discover its benefits by downloading our trial version and viewing your own publication in mobile devices and tablets. If you are interested in getting more information on the HTML5 digital publishing, the latest developments and the different perspectives on this platform, drop us an e-mail at sales@3dissue.com
Image thanks to the nice folks here

By 3D Issue