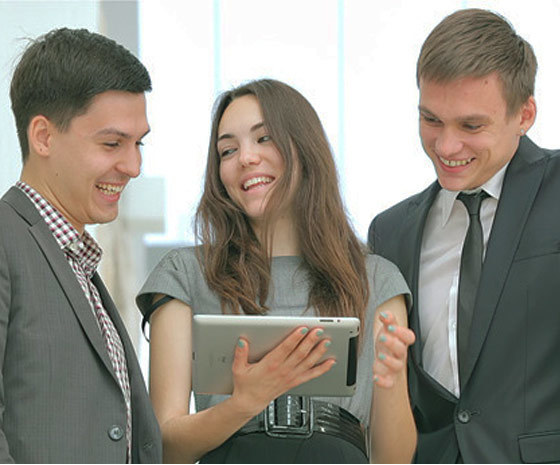 Today's blog will primarily discuss tips on how to gain more valuable subscribers to your online publications. Creating digital content now a days, encapsulates a whole realm of web possibilities, including flipbooks, aggregated content hubs and news and information apps.
No 1 rule to abide by is: Give your reader what they want, and give it to them now!
Allow your reader to read your customizable content in an app. Having an app a reader can conveniently download is a huge plus for getting your editions more subscribers.
A 3D Issue powered app is a content aggregation platform that allows you to curate all your online content together with trending news and feed it into a beautiful newswall sections that populate content apps for your audience.
Your audience is desperate for good reading! But they are bombarded with tweets, URLs, posts, page after page of links, too many tabs, and channels to constantly check. Reading or scanning through all these sources is time-consuming and often a lot of the information isn't relevant anyway.
Whether you are travel company, that wants to show content from varied destinations. Or if you are a National newspaper agency that wants to show news from each state… or even if you just want to see the news, blogs, articles that you personally are into this platform can transform the way you intake content forever. 3D Issues's app platform has the power and technology behind it to deal with mass amounts of content instantly.
Now you can get ahead of the constant flow of information. You will see the content of importance to you, stream into your app. It really is very clever software, once you set it up it will constantly check the content sources you have added to keep your flow of content efficiently funnelling onto each app or web publication.
It cuts directly to the essence of the news and information you wish to follow all the clutter has not been invited!
Simply enter your interests and it will correlate the information for you.
It has a multitude of benefits to a content marketer / publisher / business owner:
1. It's quick and easy to do,
2. It is designed to simplify the process for content owners, creating auto-updating publications that provide live content on demand.
3. Instant delivery of mass volumes of content in a beautiful, responsive layout every time.
4. No coding required – anyone can use the platform!
5. The information can appear as:
• An app or apps consisting of all your online content; flipbooks, rss feeds, social media posts and tweets, videos etc…
• A news app – containing endless sections and regions of interest.
• You can customize your mobile app sections to suit your brand identity.
Never before have you been able to have so much power over the web content you wish to view.
Embrace the 3D Issue publishing suite today and the subscribers to your content will increase.
A recent customer told us that as a result of using 3D Issue their audience has more than doubled in 90 days and that upward trend is continuing for them, giving them lots of happy and loyal subscribers.
By Audrey Henry