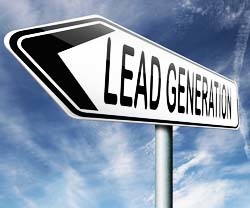 Content is king, high quality, relevant content is how you will be found online, content is your voice in in your physical absence; it speaks for you, as far as the online consumer is concerned, it is you. It is therefore of the utmost importance to produce the highest quality content that the consumer will find relevant and valuable.
These are all factual statements, premium content is essential to any business that has aspirations of success online, this we know, but how do we use this content to generate leads? Business is nothing without revenue, revenue cannot be generated without sales and sales cannot be undertaken without the leads to go on in the first place.
Content is something that you should be generating on a regular basis, so with this in mind, why not utilize it to its maximum potential to create those oh so valuable leads? The content you generate should ideally be aimed at solving a problem, easing the consumer's pain; this is why the consumer will seek your content in the first place. There is a wide variety of methods that you can use to project your content to the consumer with the aim of generating leads. You can use your content to:
• Create white papers
• Assemble eBooks
• Carry out case studies
• Write regular blogs aimed at solving problems the consumer may encounter
• Create newsletters
• Harness the power of video and audio through your content
• Connect through social media
Your content should always be thought out beforehand, you must position yourself in the consumer's shoes, what is it they seek? Why is it that they seek this topic? What is it that they want to know? The methods of content sharing listed above are only half the battle, many other businesses will also be producing blogs, newsletters and video content. You must aim that bit higher, you must assemble your content with the sole intent to connect, engage inform and inspire. Your content should be able to:
• Solve a problem
• Build trust
• Convey success stories about your product or service
• Inspire the consumer to use your product or service
• Establish you as a source of knowledge within your field, a 'go to' point for information relating to your field
If your content has been well researched and is aimed at solving issues consumers may be having, they will seek you out and they will find you. Once the consumer has found you, your content should be assembled in such a way as to encourage engagement and connection, your content should answer questions while posing some of its own for the consumer to ponder and further engage with you. It is your job to know your target market and what it is they seek the most and address these needs.
There are other elements you should take into consideration. Your content should be available across a variety of channels; after all there are no two consumers the same, different approaches through different mediums will ensure you are available where the consumer lives. Ask yourself, where is my demographic, which mediums does the consumer in my target market use?
One last thing
One last point and perhaps one of the most important is, no matter how tempted you become, try and suppress the hard sell to the consumer through your content. There is nothing quite like a hard sell in the middle of your content to turn the consumer off your offerings, no matter how high a standard it is. Your sole aim is to inspire and drive the consumer towards engagement with you, this consumer is your target market and could transcend into leads and future customers if handled correctly. The consumer will return time after time if they have established a trust in your brand and the content you produce.
Creating premium level content that the consumer will seek and engage with will take time; there is no other way around it. There is already enough poor content on the net lying dormant with zero engagement levels and informing no one of anything new. Your content should be entertaining, informative and inspirational, this can be achieved by some careful planning and using platform such as 3D Issue to supply the content in a visually, orally and aesthetically pleasing fashion.
Try the free trial today.