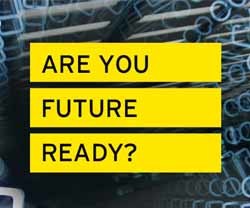 Although digital publishing has been around for a while now, there is still so much to be discovered within the digital magazine industry.
It's true that digital magazines are often a marketing resource that people take for granted. However, digital magazines have allowed content to be told in many new, different and exciting ways.
Thankfully, companies are beginning to recognize the advantages of entering this world, as it is a great way for them to show their consumers their new products.
Digital publications will captivate your audience and will let your creative side run wild.
Investing in a digital publication software doesn't have to be expensive, besides, a good digital magazine software will pay for itself in no time.
When it comes to thinking about what digital magazines have to offer in the future, print will still exist yes, but today the younger generation are not reading print magazines. They like having their content instantly on their devices. So, if kids are the future so is digital publishing.
In order for digital magazines to have a future:
1. They need to provide viewers with the full experience. Your readers want to feel connected to your content. Start by creating high quality magazines to showcase your high quality products and services.
2. Make it fun. If you enjoyed the process of making your magazine, your readers will enjoy the process of reading it.
3. Developers need to take more risks. With this new software, there are so many new things still to discover. A good software company will always be updating it and adding new features to provide their customers with the best quality.
4. You need an effective marketing plan with an experienced team who is willing to take risks.
5. Integrate the right analytics and listen to your audience.
6. Need to be easily accessed on all devices.
If the above steps are followed through, there really shouldn't be any problems to get the best out of your investment on a digital publishing software for your business.
People love magazines and an online version gives them the opportunity to subscribe to as many as they want without having to think about how much space they will take.
What's more important, it makes it cheaper for your business to make it available internationally.
Although digital magazines are a marketing tool, to customers they are seen as a commodity. This is perfect for businesses as customers are more likely to read through your publication than from a pop up ad while they scroll through their newsfeed.
Where to start?
With the help of 3D Issue you can create your own digital publications, such as an online magazine. The software allows you to convert your existing PDFs into digital editions that can be viewed on all devices including desktop and mobile.
Flipbooks created with 3D Issue can captivate your audience with interactive features, animations and calls to action.
It also lets your readers browse through your previous digital editions, so they can find all your magazines in one place.
Here's one of our previous blogs on how to create a digital magazine, you can also download our 14 day free trial.
If you have any questions feel free to email info@3dissue.com to get in contact with us.