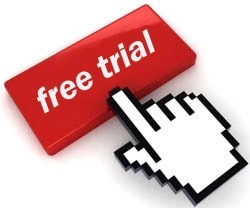 There is nothing to lose and lots to gain by trying a free trial of 3D Issue software.
What can be gained?
–       A first-hand experience using your own content; it is not the same to hear and see results achieved by other publishers. By trying your own content you can a have real perspective on the kind of benefits provided by the software and gain a better understanding of its functionality and performance to clarify doubts and reach to a conclusion before you purchase
–       A unique opportunity to try all the features needed to enhance your digital edition; you can access a wide range of interactive features by selecting the Professional version of 3D Issue software– so you can decide which features are essential to create more engaging publications and improve your end readers' experience
–       Enough time to assess results by asking colleagues and friends opinions as well as viewing the publication in different devices: desktops, laptops, mobile devices and tablets. To view 3D Issue magazine samples in Flash and HTML5, click here. You can also contact customerservices@3dissue.com for any queries, comments or ideas

Once you have downloaded a free trial, 3D Issue provides you with the great opportunity to attend free webinars – online demonstration, so you can view the step by step procedure to create a digital edition enhanced by interactive features and viewable in a range of platforms.
Visit our 3D Issue category in the blog section to discover other key benefits provided by 3D Issue software such as self-hosting, SEO (Search Engine Optimization), Apps, languages available, interactive features, sharing options and other products provided by 3D Issue.