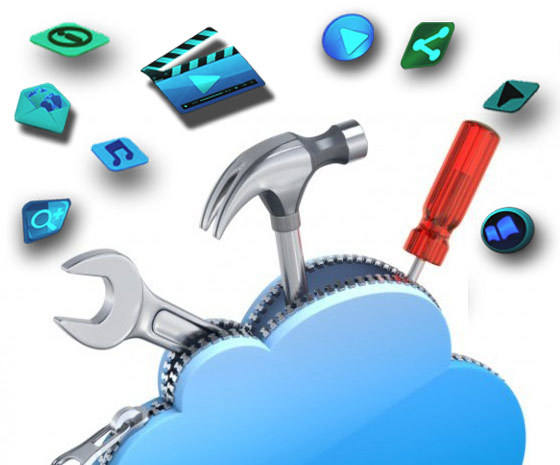 It's always nice to get some suggestions and recommendations from people who are performing duties or tasks similar to yours. There are a number of free web tools that can help marketers and publishers to perform tasks through a process of producing digital publications – many of which are used by 3D Issue, and we also heard that several of these tools are used by our customers. We want to share this information with you about some of the most useful tools.
Planning tools for digital publishing and content creation
Dropbox
This great tool allows you to save files to a folder of 'dropbox'. This folder can be accessed via the Dropbox website or through devices synchronized with your Dropbox account. It's a great tool if you need access to their digital publication files on multiple machines quickly or simply share certain files with others.
Headline Analyzer
The Advanced Marketing Institute offers a free tool to analyze your headline to determine the Emotional Marketing Value (EMV) score. Reaching your readers in an deep and emotional way is a key to successful copywriting content, and your headline/title/name is unquestionably the most important piece of copy you use to reach prospects. This tool helps you optimize for your audience.
Tools for creating surveys and get feedback (feedback) of the reader
Polldaddy
You want to know what your readers think? – ask them. PollDaddy is a web tool that allows you to receive suggestions and feedback directly from readers. You can install it for free on a basic package that allows you to collect 100 survey responses per month or can opt for a payment plan does need more information from their customers.
You can use this tool to quickly establish the issues on which its readers want to know more, are not interested or to give them an opportunity to suggest future topics for discussion. Providing an opportunity for readers to participate in the process of creating content, you can involve them more in their publications.
Tools for distributing digital publications
Mailchimp
If you are looking for a tool for marketing via email that allows you to communicate with subscribers to inform them of the latest edition of your publication, this can be a great solution for you. MailChimp have 1.2 million users in 158 countries. In addition, MailChimp is easy to use to create and send digital publications and email campaigns and track the outcome of these campaigns.
Tools to automate announcements and actions
Ifttt
This is a great application that can have various uses. IFTTT empowers you with creative control over the products and apps you love. Think about all the things you could do as any task could be defined in terms of: When something happens, to do something in response. For example you can set up auto task such as:
– Thanks to people when I get a mention on Twitter
– Send a Tweet or Facebook status to communicate to their subscribers when the latest digital publication becomes available.
Really worth investigating as automation of tasks saves so much time, you are basically putting the internet to use in your favor. The tool can be linked with Facebook, Twitter, Gmail, RRS feeds, Dropbox, WordPress and more!
Tools to manage social media more effectively
TweetDeck
There are many free applications for tracking and managing your social networking accounts. TweetDeck is one of our favorites, is a desktop application that helps manage and organize your Twitter account.
Tools for analyzing the behavior of the digital reader
3D Issue lets you access to reports on the results obtained by the magazine using Google Analytics. Simply enter in your Google Analytics ID in the software, its publication will fill in your account statistics for Google and record all contacts that the user has had with his magazine.
Related Articles:
• Top 5 digital publishing mistakes and solutions (3dissue.com)
By Audrey Henry