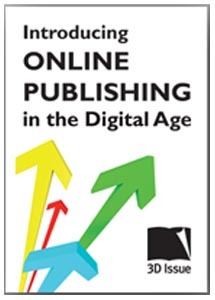 How can publishers ensure success in online publishing in the digital age?
 Our e-book entitled 'Introducing Online Publishing in the Digital Age' can lead your digital journey and ensure the fulfilment of you objectives through an insightful panorama of the sector and the most relevant aspects to be taken into account when creating an effective digital edition. Thus, 'Introducing Online Publishing in the Digital Age' can provide you with key information on the following points:
•  Digital vs. Print
•  Is going digital the right move?
•  First steps in digital publishing
•  New medium = new opportunities!
•  How to assess progress?
•  Tips to reach full potential
•  What can be expected in the future for digital publishing?
Download our e-Book today to find out more about the potential to be discovered in online publishing and most importantly become familiar with the requirements for success. Your first vital steps in digital publishing can be enlightened with a step by step guide to fulfilling some relevant objectives:
•  Identifying the potential and challenges of the sector
•  Establishing a realistic course of action – a marketing plan
•  Recognizing the potential in the sector and making the most from the new opportunities
•  Implementing techniques to assess your progress objectively
•  Establishing tactics to keep improving the performance of  your digital editions to reach your prospective readers according to objectives

Download our trial version and experience the amazing technological advances through online publishing in the digital age! Check out our video tutorial section to learn more about the different features available to enhance your digital editions and feel free to e-mail us at customerservices@3dissue.com to clarify any doubts.
By 3D Issue