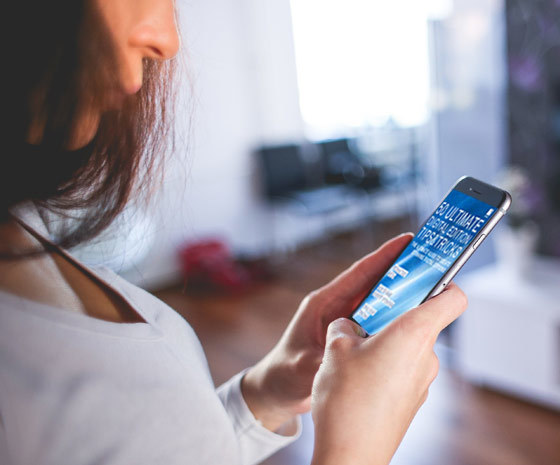 Here at 3D Issue we post many newsletters, blogs and articles on a regular basis about how to get the most out of your 3D Issue digital publishing software.
So that our users can get access to all these useful tips easily and quickly we've put together our own digital magazine: "50 Awesome Tips & Tricks"
Read through and check out the sound advice from members of our support, design and development teams. Tips range from quick fixes to engage your audience on all devices to the more strategic choices you could consider to get even better results from your publications… Enjoy!
You can download this free digital magazine by clicking on the image below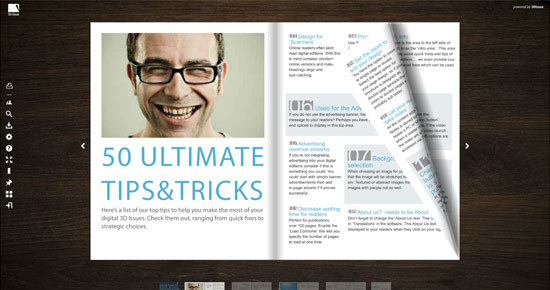 Here is a list of the 50 free tips to expect to can receive:
01. Design for scanners
02. Advertising revenue streams
03. Decrease waiting time for readers
04. Promote useful links
05. Name your publication carefully
06. Uses for the advertising banner
07. Background image selection
08. About us? Needs to be about you!
09. Set the zoom to suit your design
10. Let your readers 'take notes'
11. Change button titles to suit your publication
12. Don't leave the SEO blank
13. Act on data – good and bad
14. Know your goals
15. Track your publications
16. Customize your buttons
17. Test & Adapt
18. Get feedback
19. Use the right video placement option
20. Don't keep your readers waiting
21. Provide usability info
22. Involve the wider team members
23. Cross link your editions
24. Ensure your publications are mobile friendly
25. Offer advertisers more choices
26. Price fairly
27. Customize and personalize
28. Create contents menu templates
29. Follow the KISS strategy (Keep It Simple Stupid)
30. Be social
31. Differentiate your content
32. Make the most of digital features
33. Contents page tips
34. Structure the archive
35. SEO profiles
36. Know your readers
37. Act on results – both positive and negative
38. Sizing your banner ads
39. Replacing pages quickly
40. Change the look of your hotspots
41. Let readers download related files
42. Video and audio files 'auto play'
43. PDF bookmarks converted
44. Where's the next step?
45. Create and maintain a subscriber database
46. Make older issues available
47. Create iOS App style icons
48. Create an iPad offline version
49. Create teasers
50. Auto publish your newsletters
By Audrey Henry