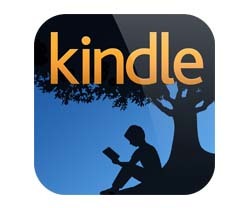 One of the highlights in the digital publishing sector is the increasing number of free Apps available for consumers. Are free Apps defining the future of print and digital publishing? Our blog today, we will take a look at some of the reasons why free Apps are rising in popularity.
According to this article 'Some iPad Apps are so good you cannot believe they are still free; likewise, the price of some of the best iPhone apps can be as low as 59p. The fact that an engaging product is offered at no cost – meaning risk free is undoubtedly one of the main reasons why readers are keen to try free Apps.
What kind of free Apps are popular in the publishing sector?
This report lists some of the best free Apps in the books category available for iPad users:
–       Kindle from Amazon: 'The most comprehensive reading app and an essential download. Kindle App has the best library of literature to choose from, cross platform support and great choice of fonts and ways to read'
–       iBooks from Apple: 'Made with the typical level of Apple polish; easy to use and compatible with your own PDF and ePub files, so your reading material doesn't have to come from Apple'.
–       Me Books:  'A brilliant app that enables you to take old picture books and make them new again with interactive features. Listen to famous voices read out stories and other favourites, or record your own voiceovers and sound effects, and choose where to tap to activate them – it's all completely customisable'

Free Apps can certainly attract the digital audience as they can freely access their topics of interest; but will they define the future of print and digital publishing? This will depend on the developers' ability to provide a high quality standard, performance and functionality at no cost – will this be feasible? Only time will tell if free Apps can really live up to the end readers' expectations.
Image thanks to the nice folks here

By 3D Issue