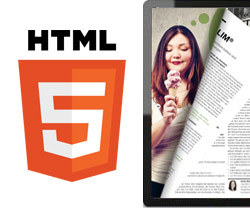 The way in which we view and absorb content has evolved concurrently with the meteoric rise of the internet and the devices we have at our disposal to gain access to it, the world is online. There has been much debate about how much penetration the internet actually has compared to traditional sources, well, just this week an interesting article by Natasha Lomas tackled that very issue. Natasha found that digital news has reached parity in the UK with traditional ink and paper methods of content delivery, especially among the future generation and their propensity towards smartphone and tablet usage in utilizing this fantastic resource which is literally at their fingertips. Make no mistake this trend is going to continue; smartphone and tablet usage will dictate the methods in which content is delivered making flipping book HTML 5 an essential part of any publishers online armory.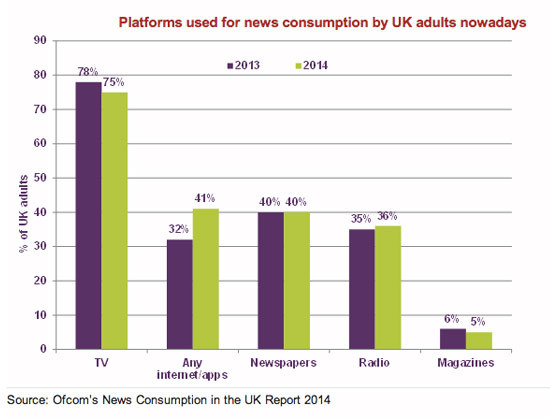 Image courtesy of Tech crunch
Responsive content is essential
The methods of content delivery to connected devices now takes on the utmost importance, this is where the eyes of a generation and more reside, this is where your content will be found, or in some cases lost. The internet is such a vast resource that content that isn't available across devices will become lost in the deluge; content which isn't responsive to whatever device the consumer happens to be using at the time will simply be passed over for content that is, it's as simple as that. Flipping book HTML 5 have the ability to be 'responsive', they can target different devices through their ability to resize to whatever the screen size of the device the consumer happens to be using at that time, this is absolutely crucial when you consider how many options this could entail. The ability to detect what size of screen the consumer is using and adapt to fit could prove to be a decisive factor in your content and your businesses success in the months and years ahead.
Responsive content isn't the only advantage that Flipping Book HTML5 holds
Audio and video just two such advantages within flipping book HTML5, both are widely predicted to have a huge year in terms of content sharing (especially video), these are formats which are both supported by HTML5, they say that a picture can speak a thousand words, well going by this theory surely video and audio interaction can only enhance our publications and in turn then enrich the quality of the end users experience. Another great advantage of the flipping book HTML5 approach is they are simple to set up and publish.
Greater smartphone penetration supported by faster networks such as the ever expanding 4G networks all points toward dynamic content superseding any other type of content delivery in 2014. Video content will be a pivotal facet of publishing technology in 2014; the numbers involved are truly mind boggling, if businesses can harness a fraction of these gargantuan numbers through the use of flipping book HTML5 and the qualities they hold then it could very well be the difference between crossing the line of success or struggling beneath the parapet.