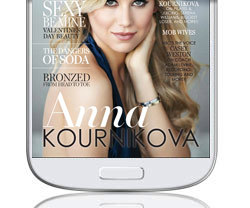 We are all creatures of habit; seldom do we like to be taken out of our comfort zone. Technology has made the removal of traditional methods of information gathering a necessity, the advantages are too great to ignore, the World Wide Web has opened up doors in terms of communication and resources that previously would have been unthinkable.
What if there was a technology that allowed us to align technology with traditional ideals? What if this technology could capture the consumer's attention in a powerful and concise way that harnessed the power of the technology that surrounds us? What if this technology was available across devices, was environmentally friendly and harnessed the undoubted potential of video and audio while still presenting your content in a manner that many of your potential consumers will be accustomed to?
Well it does, and it is called flipbooks online.
Have a look at some ideas for flipbook Creation, Design and Distribution below.
As I alluded to earlier, we are all creatures of habit; change can intimidate and frighten some to the extent that they may shy away from change or new methods altogether. The same adage can be applied when moving from the traditional page turning paper and ink publication to the online domain regardless of the obvious value it holds. An online flipbook has a plethora of advantages to both the publisher and the consumer alike, for the consumer who may be accustomed to print publications, flipbooks online can ease the transition of moving with the times towards the gargantuan library we know as the internet and the stylish and effective methods of content delivery it provides us with.
Many consumers still enjoy the sensation of turning a page when taking in information or data. Flipbooks online can seamlessly bridge this gap between traditional methods and the technology that the majority of the world enjoys daily with the undoubted potential it heralds. Flipbooks are inexpensive due to distribution and creation costs being greatly reduced; they can be changed and modified at any time, an advantage not enjoyed by printed publications.
Flipbooks are easy to create and have no limits in terms of the pages and content they can contain, the worry of cost associated with increasing pages and content within print publications is negated through the use of online flipbooks. The flipbook is equipped to furnish the publisher with a stronger online presence while making their content available to an infinitely wider audience due to the vast numbers globally that are online, they can also give the publisher unique insights into how their content is performing allowing them to pivot and adjust their approach to truly resonate and connect with the consumer.
The opportunities for both parties are endless.
To finish off why not have a look at 11 Inspirational e-Magazine Design Ideas below

Thank you for taking the time to read this article today, I hope you have found something of interest and value to you, as always if you have anything to add to the discussion please do so in the comments box below, I would love to hear from you.