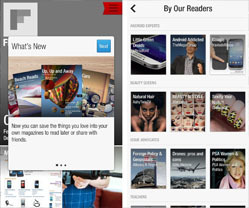 The name that was once synonymous with business executives keen to show they were in vogue by having the latest device in communication, the Blackberry, is struggling of late. Once a leading light and pioneer of the smartphone market, the company is showing signs of strain in recent times. The company was formed in 1984 and went on to enjoy major success through its ability of its two way paging system which was introduced in 1999 in the form of the RIM 850. This proved to be a novel and extremely popular advance in technology using its keypad as a means of replying to its unique paging system.
The novelty, like paging itself soon wore off, technology as we all know advances at a rapid rate and waits for no one; the once dominant force in the US smartphone market has now fallen to a 3% market share of the US market. This is in stark contrast to 2009 when almost half the smartphones in the US were Blackberry's. This has had the unfortunate knock on effect of Blackberry announcing that they would be laying off 40% of its workforce by the end of the year amid reported losses of $1 billion in the second quarter of 2013.
So why did this happen? Some lay the blame squarely at the door of the management for not pivoting the companies approach as and when required, especially during the meteoric rise of Apple and Android devices. Blackberry launched their Z10 and Q10 smartphones in January of this year with limited success resulting in the aforementioned job losses haemorrhaging. On August 12 2013 Blackberry announced their intention to sell the company due to increased competition in the smartphone market and tenuous sales. On September 23 2013, Blackberry announced they had provisionally accepted an offer from Fairfax Financial for a figure reported to be around the $4.7 billion mark equating to $9 per share, this is a far cry from June 19, 2008 when the share price was at an all-time high of $149.90, in effect Blackberry have provisionally accepted an offer that was 6% of its peak stock price.

Blackberry aren't finished yet though, they have just recently announced that they are to make the Flipboard application available through its devices that run the 10.2 OS system. Of the devices that are compatible including the Z30, Z10, Q10 and the Q5, only the Z30 will offer the application to users as the other models were reportedly not due to receive the 10.2 update until mid-October. A date which has now passed with no official launch date being mentioned, although some leaks have been reported of the update showing up in carriers in Singapore.
Flipboard will be part of Blackberry's push to widen their phones appeal by the inclusion of popular apps, this approach has seen Wechat and Evernote added to the armory in a bid to strengthen their position. They also made that rather strange decision of hiring the Grammy award winning singer Alicia Keys to become their global creative director, this marketing gimmick, which is all it can be seen as, didn't have much effect on their plummeting fortunes and left many thinking they would have been better served by coming up with more creative methods being employed within their software and hardware.
In their defense, Blackberry are rolling out their BBM service for use on the iOS and android platforms as of today but this could be really a last roll of the dice by the troubled giant and perhaps no more than a token gesture for an already beaten brow that is Blackberry.
With Apple, Motorola and Samsung hovering around Blackberry akin to that of vultures around a carcass it remains to be seen whether this push will have any resounding effect on Blackberry's fortunes for the foreseeable future or whether the past Goliath of the smartphone industry is down for the final time.
What isn't in doubt is the company is in grave danger, Blackberry is trying to be as reactive as possible but to many observers it seems to be too little, too late.