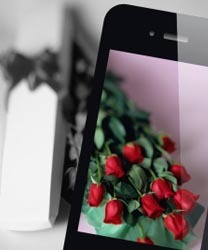 What is the secret of creating an exceptional e magazine?
One of the key ingredients in a noteworthy digital edition is the feel and look of a real magazine provided by the flip page technology; which is at the heart of the 3D issue e-magazine software. Thus, 3D Issue provides you with the necessary tools to create an e magazine that can successfully reflect a real publication enhanced by interactive features to provide your readers with a fascinating digital experience and help you build a relationship with them.
As Valentine's Day reminds us about the importance of relationships, the digital technology can provide you with a range of tools worth to try in order to connect with your readers in a more meaningful way. The 3D Issue e magazine software provides you with an opportunity to interact with your readers through the following features:
– In the Design tab: A key feature in this section is the Comment button; which allows your readers to voice their opinions on your e magazine. Likewise, your readers' comments can provide you with relevant qualitative information for marketing purposes. Simply add the Comment button to open a new channel of communication with your digital audience.
– The Sharing Option: Sharing is one of the key aspects in a relationship, so make the most of this feature to allow your readers share your content with their colleagues and friends. Add the share option in your 3D Issue editions to allow your readers to share them on the social media sites.

Certainly, 3D Issue e magazine software provides you with a variety of features that incorporate flip page technology with an intuitive user interface, accessibility to your e magazine anytime and anywhere through apps and many other highlighted features to make your dream digital edition a reality.